Sponsor Announcement: Collector DASH Action Figures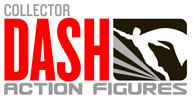 DASH is Giving Away Amazon Gift Cards

At DASH we have a pretty good idea what collectors like, but we can?t make everyone happy with every single contest. So we?ve decided to take the route of grandmas around the world this holiday season and simply give away gift cards. You might think it lacks creativity, but there?s nothing quite like a shiny new gift card underneath a tree, especially when it gives you the control. Welcome to the DASH Community Contest #7, where 10 lucky winners will win a prize that transforms into the toy of their choosing.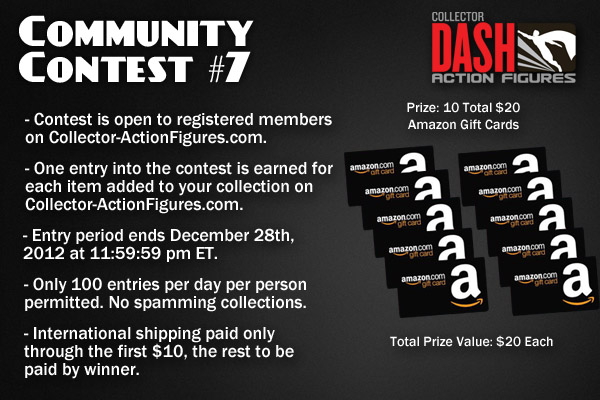 To enter, just register on Collector-ActionFigures.com (if you haven?t already), and then add new items to your My Collection page. Each item you add is an extra entry into the contest (up to 100 per day), so take a few minutes to fully update your collection and you?ll be increasing your odds of taking home a free gift card along the way. And when Christmas Eve rolls around, keep your eyes out for a lifesize Santa action figure as he brings more contest entries down the chimney.

We hope you enjoy adding figures to your collection, and we think once you start, it?ll be difficult to stop. And don?t forget to go ahead and start adding items to your wanted list to get ready for next year too!

And don?t forget we?re also giving away a Captain Action figure signed by Joe Jusko! Just like Captain Action on Facebook



For complete contest rules and requirements, please email corey@Collector-ActionFigures.com