SSSQUEEZE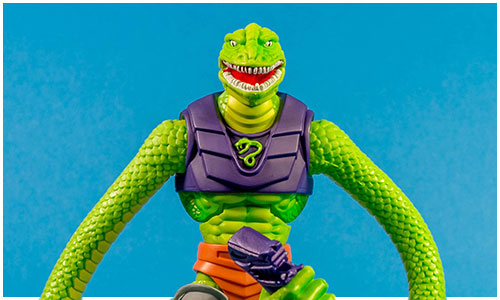 Masters of the Universe Classics Club Eternia Exclusive
Based on the original He-Man and the Masters of the Universe action figure from 1987, Mattel's Evil Long Armed Viper, Sssqueeze, was announced at Toy Fair in New York City in February 2015 as the June Club Eternia exclusive figure. Available for purchase through MattyCollector.com, Sssqueeze began shipping the second week of June 2015 to club subscribers and to those who placed an order during the June monthly sale.
Product Information
Manufacturer:
Mattel
Source:
Masters of the Universe
Collection:
Masters of the Universe Classics
Year:
2015
Original Retail:
$28
UPC Code:
8 87961 07823 7
What's Included?
Sssqueeze Action Figure
Snake staff
Text by Vince Zannelli
Photography & Page Built by Adam Lamping