Comments: Indiana Jones is out to recapture the Ark on the horse. PRess saddle bags and get realistic "galloping" action.










Source:
Raiders of the Lost Ark

Year: 1982

Assortment: "Vehicles"

Item Number: 43220

UPC Number:
76281 46220

Accessories:

Saddle
Reins
"Galloping Action"


Note:
To make Arabian Horse gallop...push secret button on side of horse!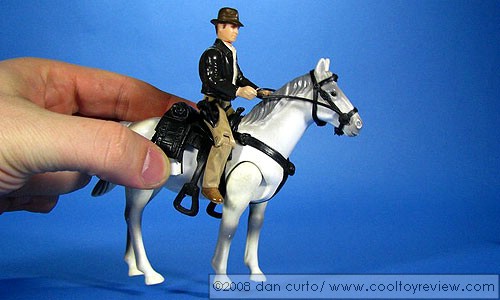 Watch Indy gallop on his Arabian Horse!