Source: DC Comics:
Super Powers

Collection: 1985

Year: 2

Assortment: Basic Figures

Retail: $3.99

Accessories:

Skirt
Mini DeSaad Comic


Note:
Squeeze Desaad's legs together to activate "Power Action Shock Squeeze"!


Points of Interest:

Desaad includes an attached string (a power cable) for the handles of his brain shock m,achine, which is permanently attached.
Photography by Dan Curto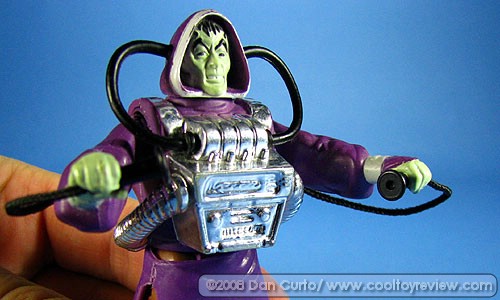 Roll over the photo above to watch Desaad in action!