Source: DC Comics:
Super Powers

Collection: 3

Year: 1986

Assortment: Basic Figures

Retail: $3.99

Accessories:

None


Note:
Squeeze Orion's legs together to activate "Power Action Astro-Punch"!


Points of Interest:

Orion could also switch his face back and forth by turning the dial on the top of his helmet.
Photography by Dan Curto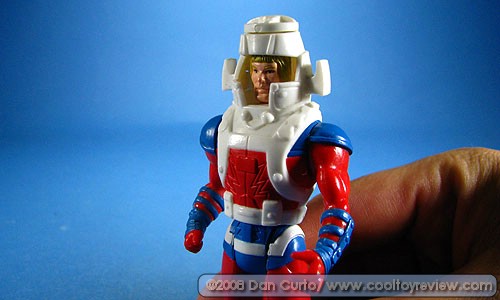 Roll over the photo above to watch Orion in action!