Source: DC Comics:
Super Powers

Collection: 1

Year: 1984

Assortment: Basic Figures

Retail: $3.99

Accessories:

Umbrella
Cane
Hidden Blade
Mini Penguin Comic


Note:
Squeeze Penguin's legs together to activate "Power Action Umbrella Arm"!


Points of Interest:

Penguin's umbrella contained a hidden "blade" that telescoped through the handle.
Photography by Dan Curto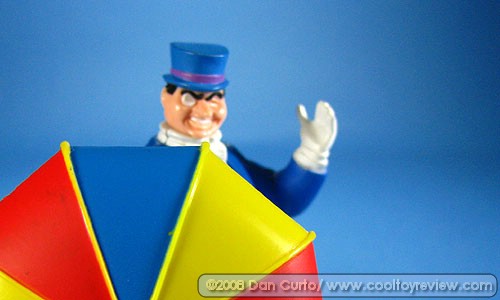 Roll over the photo above to watch Penguin in action!