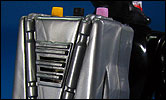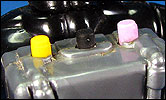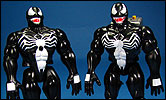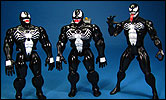 Source: Marvel Comics:
Spider-Man, Venom

Collection: 1

Year: 1991

Assortment: Talking Figures

Accessories:

White Spider Web
Eletronic Backpack


Note:
This figure of Venom is based on the basic figure of the character, with some changes to include the new backpack.

Points of Interest:
When pressing the buttons on Venom's electronic Backpack, you could hear the following:

"Die Spider-Man!"

"I want to eat your brain!"

"Hisss!"