Comments: U.S. Agent is the ultimate super soldier of justice. And with his awesome shield, he proves it. To prepare shield for crime-fighting action, gently push the extension of his shield along the top of the shield-launcher until it locks into position. Wrist launcher and shield can both be attached separately to his wrist, thus making him ready for any - and every - attack!











Source: Marvel Comics:
Captain America, West Coast Avengers, Avengers West Coast, Avengers, U.S. Agent, Omega Flight

Collection: 5

Year: 1994

Assortment: Action Figures

Item Number: 4810/48103

UPC Number:
0 35112 48103 4

Accessories:

Shield
Shield Launcher


Points of Interest:

This figure is a repaint of Captain America.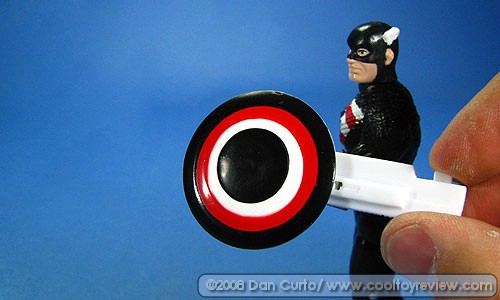 Watch U.S. Agent launch his shield!