Activision's Skylanders Giants Figure Driven Game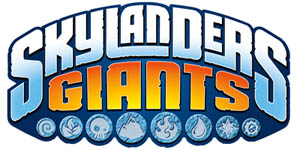 BIG SHOES FILLED ? SKYLANDERS GIANTS REVEALED AT THE 2012 AMERICAN INTERNATIONAL TOY FAIR

New Game to Build on the Landmark Success of its Predecessor,
Skylanders Spyro?s Adventure

Next Chapter in the Franchise Introduces More Than 20 New Figures Including Super-Sized Giants and Characters Featuring Light Technology

Global Marketing Partnership With Toys?R?Us Grows Alongside The Game

Santa Monica, CA ? February 7, 2012 ? Bring Your Toys To Life. This novel premise takes a monster step forward with the worldwide unveiling of Skylanders Giants, the follow-up to the most successful kids? IP launch of the year. Activision Publishing, Inc., a wholly owned subsidiary of Activision Blizzard, Inc. (Nasdaq: ATVI), will debut the sequel at the North American International Toy Fair in booths 3151 and 3251 at the Javits Center in New York City from February 12-15.

Skylanders Spyro?s Adventure uniquely combined collectible real-world toys with an epic virtual game world, creating a new platform for communal play that was embraced by parents and kids everywhere. Skylanders Spyro?s Adventure was the #1 best-selling kids? franchise worldwide in 2011, as well as the #1 overall new IP launched in North America, according to The NPD Group, Charttrack and GfK.


PRODUCT DESCRIPTION:
Skylanders Giants builds upon the breakthrough fundamentals of the Skylanders Spyro?s Adventure?merging the physical and virtual realms with an innovative line of cross-platform toy figures that have ?brains,? which players everywhere can magically bring to life in the world of Skylands.

Using the mystical Portal of Power, players once again lead a team of heroic skylanders in an all new adventure to save their world. Portal Masters will journey through new areas of Skylands, encountering new enemies, solving fun puzzles, overcoming different hazards and obstacles, and finding a variety of collectable rewards and treasure.

Skylanders Giants introduces twenty new characters, among them the super-sized Giants with powers to match as well as a set of figures with new lighting technology that builds on the magic of the toys. Additionally, the game features new Hero Challenges, more Battle Mode gameplay, and advanced integration across console, handheld, mobile and the Skylanders online universe.









KEY FEATURES:

?Going Big: Skylanders Giants introduces eight new highly collectible figures that are twice the size of the main skylanders cast in both physical and virtual form. Their in-game powers and abilities reflect their colossal scale.

?Bright Lights: Helping to further the real world magic of bringing toys to life, Skylanders Giants includes a set of characters that feature new lighting technology integrated into the toys, allowing the figure to light up when near or on the Portal of Power. These characters have additional in-game benefits as well. Batteries are not required.

?Brand New Skylanders: Eight new regular sized skylanders, each with their own unique powers, abilities, and personality, join the adventure alongside the Giants.

?Forward Compatibility: Every beloved character from Skylanders Spyro?s Adventure is 100% compatible with Skylanders Giants, leveled-up stats and customizations intact.


?Wider Worlds: Portal Masters will see all new arenas and more gameplay options in Battle Mode for exciting head-to-head play, as well as enhanced Elemental Zones, new Hero Challenges, and other features that encourage players to collect and level up every character. Skylanders Giants also features closer integration with Skylanders Spyro?s UniverseSM the large online world that allows Portal Masters everywhere to greatly expand their Skylanders experience.

Publisher: Activision Publishing, Inc.

Developer: Toys For Bob

Platforms: Nintendo Wii, Xbox 360 video game and entertainment system from Microsoft, PLAYSTATION3 computer entertainment system, and handheld and mobile devices

SRP: $69.99 (starter pack)

Release Date: Fall 2012
ESRB Rating: RP for Rating Pending