Hasbro SDCC Exclusives In High-Rez!




For your viewing pleasure, we've got a new gallery of the Hasbro exclusives available during next week's San Diego Comic-Con.

G.I. Joe

Baroness 12" Figure

Invaders 70th Anniversary Box Set

Captain America (Greyscale)

Optimus Prime Mighty Mugg

Soundwave G1 Reissue (with Buzzsaw, Ratbat, & Ravage)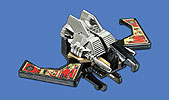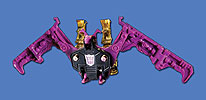 For a gallery of all the Star Wars exclusives, head on over to Rebelscum.com.


All of these toys (and a whole lot more!) can be found in our special SDCC 2009 Exclusive Checklist!