Jun Planning USA Announces SDCC Exclusive Pullip

Source: Jun Planning USA

Jun Planning USA - Exclusive Pullip Doll "LaLa" At SDCC
Highly Collectible Fashion Doll, "LaLa" Limited To 300 When most people at the San Diego Comic Convention see the number 300 they remember the Spartan Warriors. This year at the 2009 San Diego Comic Convention, the number 300 will make people remember dolls, in this case a very special Pullip Doll. Her name is "LaLa."

Jun Planning USA will be selling the SDCC exclusive Pullip Doll, "LaLa" and her fabulous, fashionable wardrobe is anything but Spartan. Yosuke Oba of Jun Planning USA will be heading up the Jun Planning USA booth (#3846) to not only sell the exclusive doll, ($70.00) but to also present information on all of the new product and exciting news coming from Jun Planning USA this year and in 2010.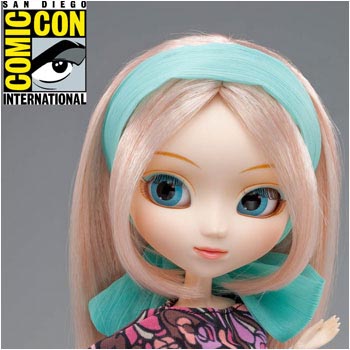 "We at Jun Planning USA are very excited about our Pullip Doll line and we want to share that excitement with consumers by presenting the very limited edition "LaLa" Pullip doll at this year's San Diego Comic Convention. I am also looking forward to discussing Jun Planning USA and our progressive plans for 2010." Commented Yosuke Oba of Jun Planning USA.

Pullip Dolls are much sought after and highly collectable in the fashion doll community. Jun Planning USA offers the highest quality and design for the huge audience and collectors of Pullip Dolls.