Comments: Featuring bold, detailed sculpts for the ultimate authenticity, S3: Select Sculpt Series from Mattel is a powerful line of collectible action figures. Each S3 figure is characterized by a classic look, unique sculpting and incredible poseability.











Source: DC Comics -
Batman

Collection: S3 Select Sculpt Series

Year: 2007

Assortment: Batman

Assortment Number: J2003

UPC Number:
0 27084 45504 5

Accessories:

Left Boot Back
Left Boot Front
Right Boot Back
Right Boot Front
Left Gauntlet
Right Gauntlet
Belt
Solar Blaster
Mask/Chest Armor/Cape
Diorama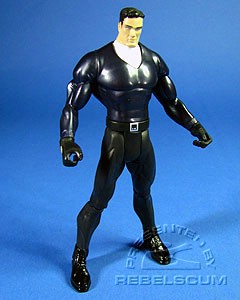 Watch Bruce Wayne change into Batman!