Comments: One of the most memorable icons of Planet of the Apes is The Lawgiver Statue, an iconic image of the first and greatest Ape of all. Through a series of ancient scrolls, the Lawgiver warned Dr. Zaius and the Ape population of the evils of mankind. This polystone representation stands an impressive 18.5" tall and is authentic in every detail to the statue from the film.







Source: Planet of the Apes

Year: 2004

Number: 7506

Assortment: 12" Accessories

Retail: $125.00

UPC Number:
7 47720 20676 2

Limited Edition: 750

Accessories:

Lawgiver Statue
Scrolls
Open Scroll
Pedestal
Display Base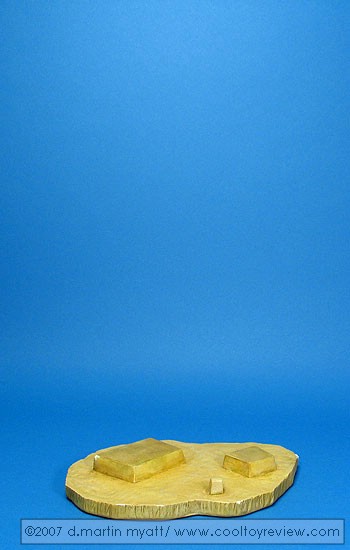 Roll your mouse over the image above to build the Lawgiver Statue!