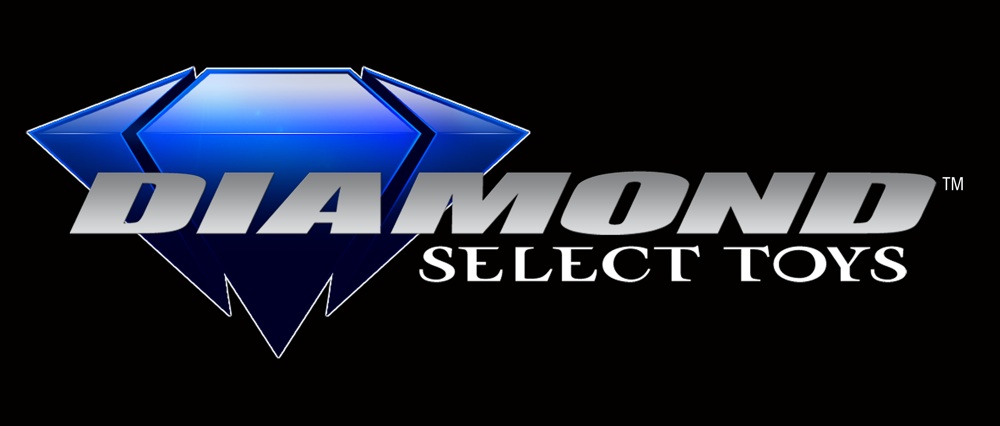 Diamond Select Toys: Interview With Marketing Supervisor Zach Oat
Posted by: Nick on
July 28, 2021 at 09:58 PM CST
---
Just a quick reminder, the August Previews is out and solicitations should be available in February of next year.

Walmart Exclusive VHS Figures

We started chatting about the Walmart exclusives line particularly the VHS figures for the Crow and Rocketeer figures. First you should notice the packaging is meant to mimic the old VHS tapes. Second the coloring of the figures also captures the look on the box art. The Rocketeer is a unique color set based on a more foiled look of the box. Also this version of the Crow does not have the coat but is similar to the previous release.

Star Wars Jumbo Line

Lando General was the last of the original 99 Kenner figures announced. Since him, we have gotten a Proto Fett, Vader Poster, Vader ESB, Han Stormtrooper, Mandalorian, and Mandalorian Beskar, so what is next in the line? Are we going to get more of the 99? More from other mediums? Zach told us we can likely expect to see figure from across all trilogies. Prequels, originals, sequels and even the stand alone films and tv shows. We can also expect to see a greater pace of releases.

Shipping Schedules and Delays

There is still a back up in China and the port of arrival in Los Angeles. Things are starting to sort out but there are still likely to be delays through the end of the calendar year. Despite this DST is still moving on with solicitations as planned. Hopefully these things will sort themselves out by Q1 2022.

Cons and Exclusives

You can expect to see a DST booth at NYCC 2021 if it is in person as planned. There are some planned exclusives but we won't get specifics until closer to the show. Expect to see something from the most popular franchises of Marvel and Star Wars though. Regarding exclusives in general, expect to see more between DST and partners like Walmart, Walgreens, and the Disney Store, including more of the Star Wars Selects figures.

What's Next

We asked about Fan's Choice Polls similar to what has been done for the mini busts but for other products and it is definitely being considered, so we can expect to see something like this at some point, perhaps on the new site. The DST site is also up and running with its more user friendly platform and new shipping options. We asked about a membership program similar to the Premier Guild on Gentle Giant and that is definitely being considered.
---
Related Stories:
Diamond Select Toys: Walmart Collector Con DST Exclusives
Diamond Select Toys: August Previews

---