Posted by: Nick on
April 1, 2022 at 09:00 PM CST
VIEW THE GALLERY HERE.
Based on the 2012 comic series by Matt Fraction and David Aja, Hawkeye's Select figures adopts the aesthetic from the 22-issue run. Sporting the leisurely purple, which he also wore in the finale of the Disney+ series, Clint Barton returns to the Select line. The figure was released around the time the series premiered this year, similar to the Loki/kid Loki release. While not an adaptation of their on-screen appearance, the figures are reminiscent of their comic appearances from the series runs that inspired the on-screen adoption.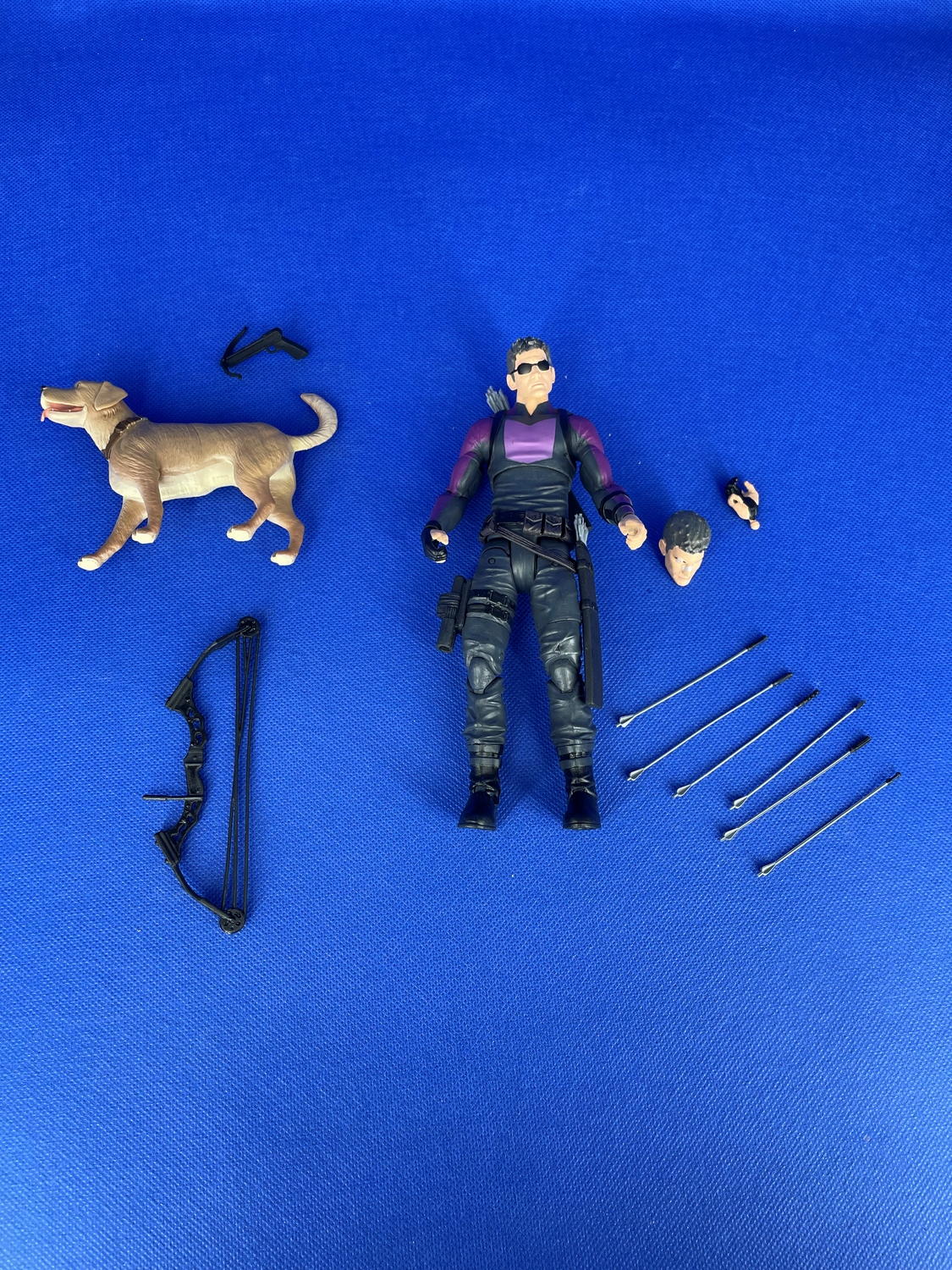 Hawkeyes comes loaded with accessories. Six arrows, a bow, a mini crossbow, an alternate hand, and alternate head, and Lucky the dog. The arrows clearly come in an assortment of trick arrows and while we cannot confirm it, we like to imagine one of them is the fabled USB arrow that made an appearance both in the Avengers and on the Hawkeye show.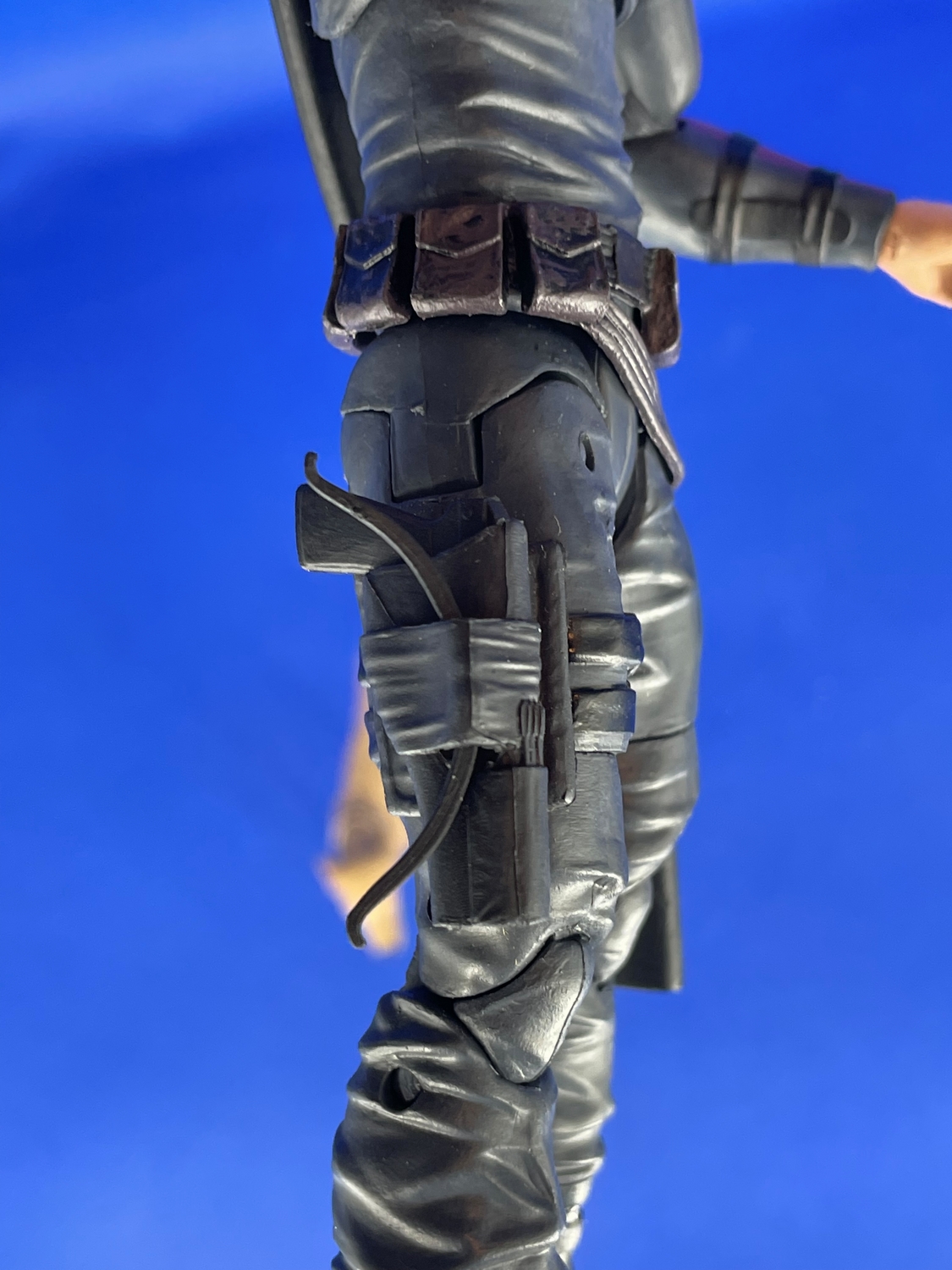 The figure is designed to work with the accessories as you can see from the holsters. The crossbow breaks down and allows you to easily fit it into the side quick-draw holster. The arrows can conveniently fit in either the waist or the back quivers, with room to spare for more.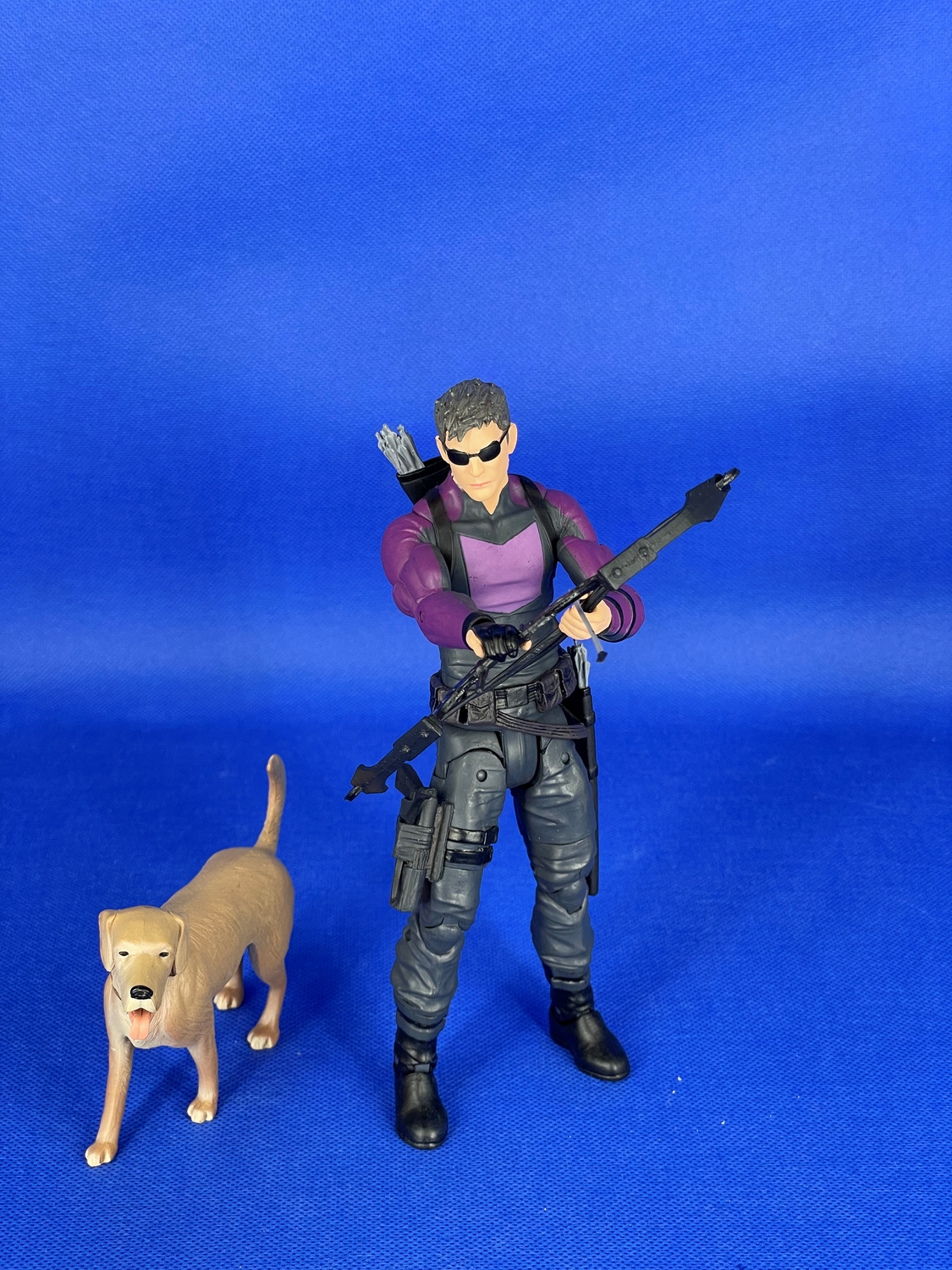 Selects figures are known for their range of motion and Hawkeye is no different. Whether you are drawing the bow, petting Lucky, or doing a super hero landing pose, Hawkeye can do it all! There are double joints on the knees and ball joints on the ankles, shoulders, and wrists. The alternative head and hand give you more variation in possibility and style. We think every character need a sunglass option, so that's always welcome in our opinion.
Another great Marvel Selects figure in the line. We love seeing these releases timed to the Disney+ series premieres. While not a representation of the show, it's still great to get the characters in this medium. A welcome addition to any collection and a great way to celebrate the amazing Disney+ series. You're sure to be pleased picking this one up.