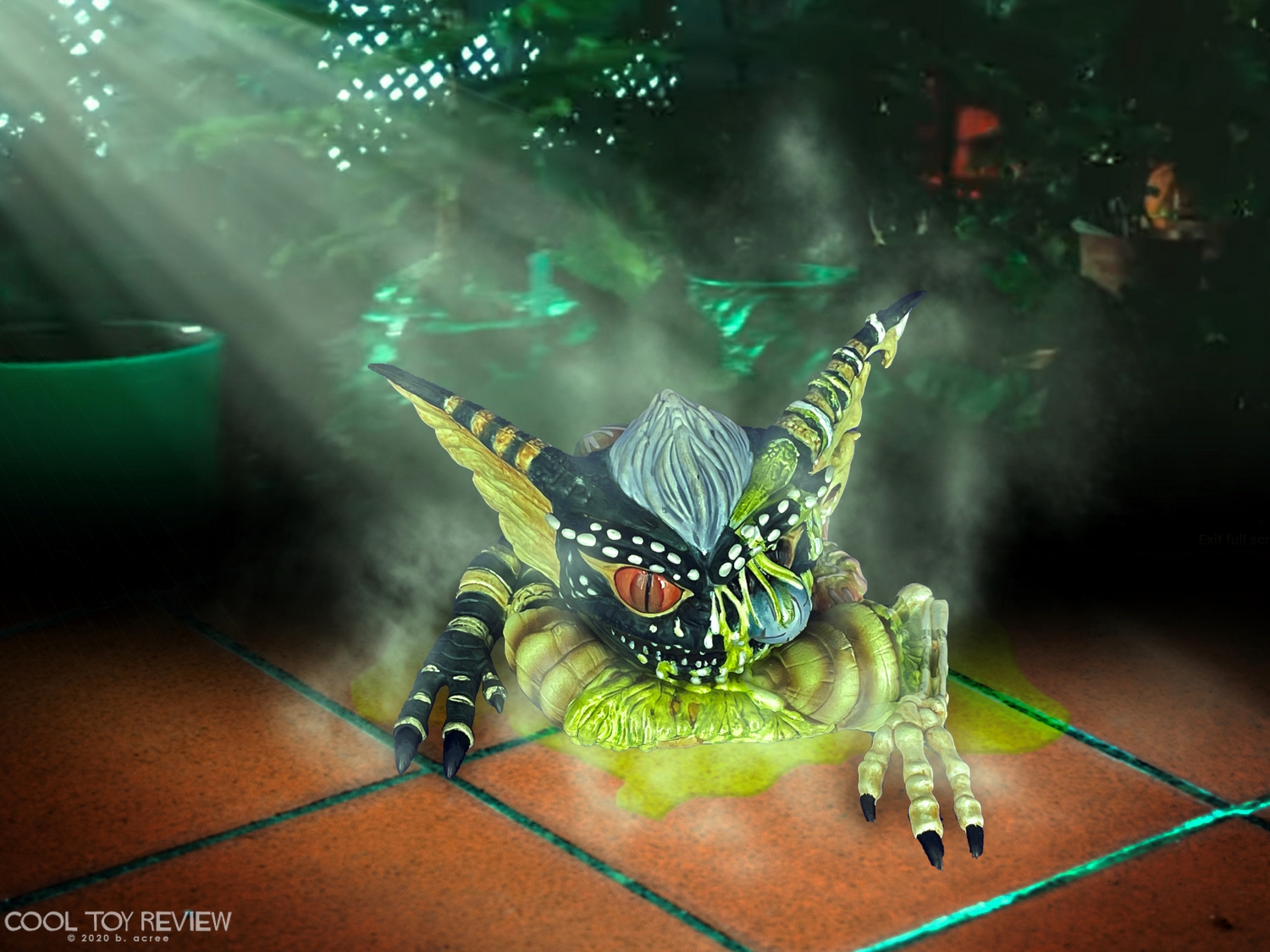 Mondo: Melting Stripe Mondoid Review
---
VIEW THE FULL GALLERY HERE.

You can get Stripe and other Mondoids from BigBadToyStore.

Launched roughly two years ago, the Mondoid line from Mondo are vinyl mini figures of pop culture icons. In addition to Stripe, you can also get Jason, Venom, King Kong, and dinosaurs from Jurassic Park among others. They consist of a head and a base. The heads can be swapped among the other bases, giving you several combinations for the products.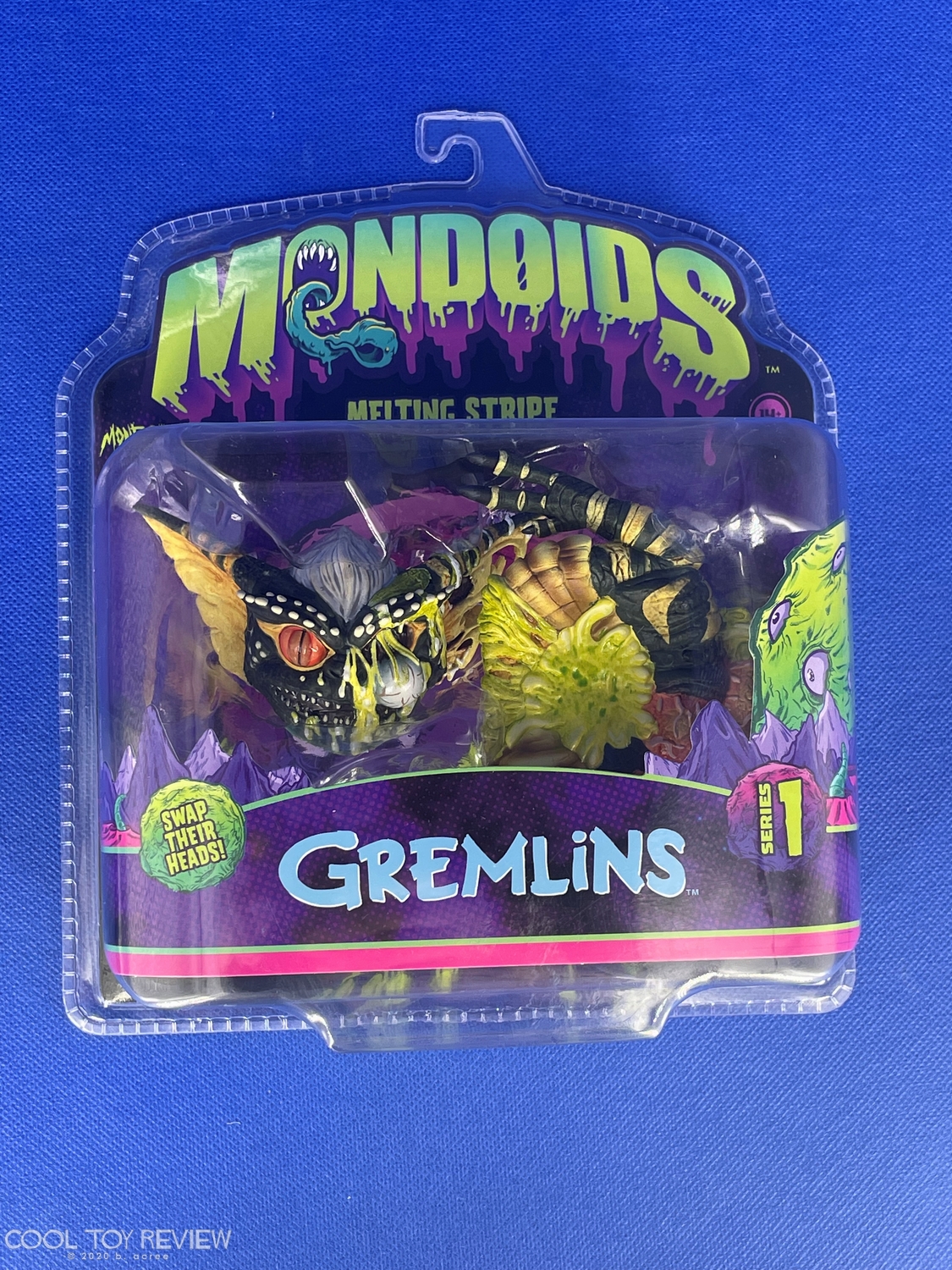 From first look, we got a Madballs vibe (that line from the '80's brought back in the '00's). Both from the pop culture characters and the gruesome aesthetic that often features the characters in a melting or imploding scene.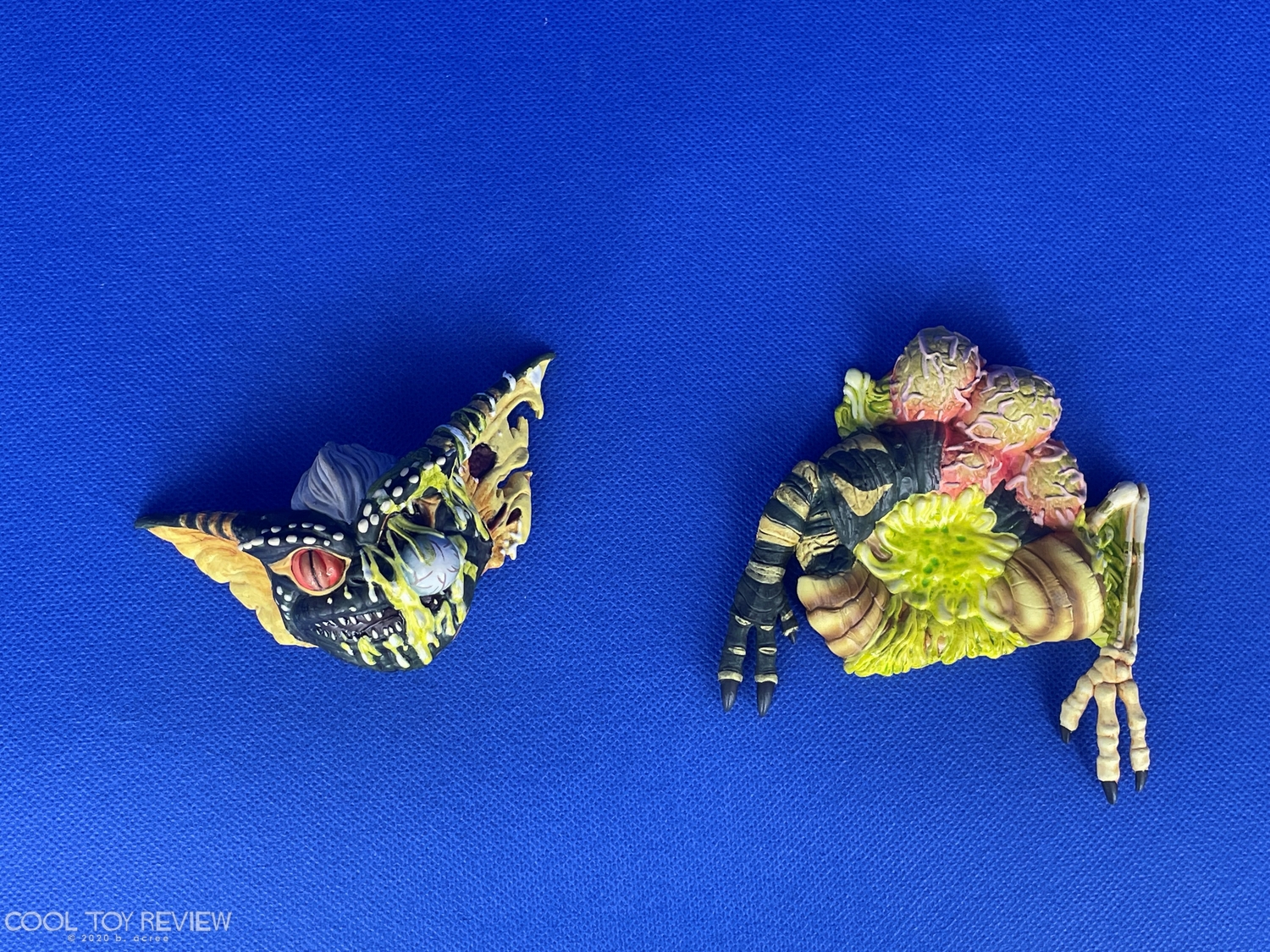 We chose the Melting Stripe Mondoid because we like pieces that tell a story. Specifically the finale of the first film where he lay on the floor near a fountain melting. The figure is clearly in a state of decay with a bone arm, bulging eye, melted ear, and other elements. Additionally you can see the eggs falling out of him just like in the movie as he was exposed to water in his last moments.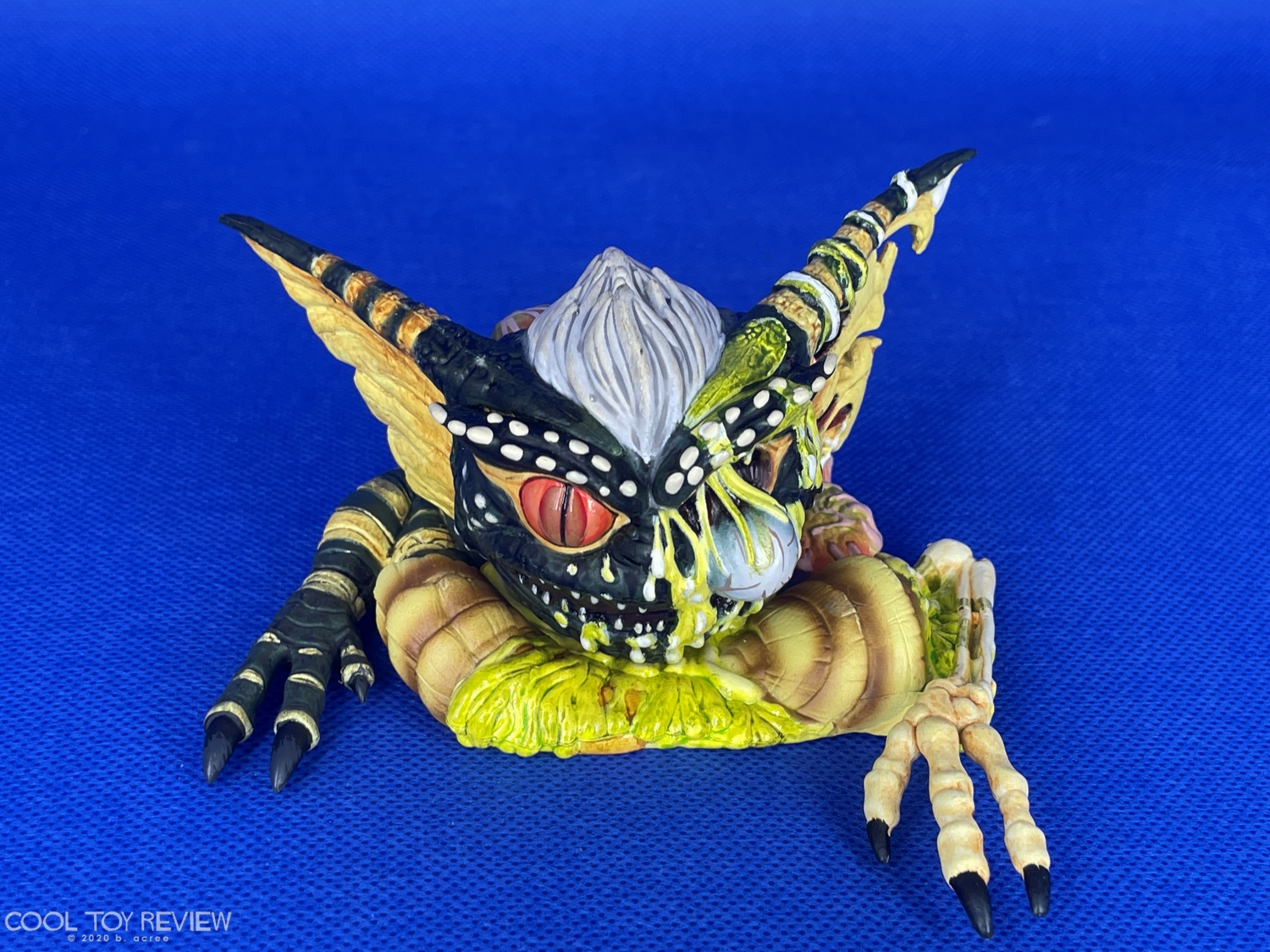 We loved the color scheme, it was a solid aesthetic and the paint applications help bring the object to life. It makes for a great display piece or as part of your Halloween decor. We see this as a great way to diversify your displays whether it be Marvel, dinosaurs, horror characters, or movie monsters. The expanding line has something for most collectors and is sure to bring a unique touch to your collection.

You can get Stripe and other Mondoids from BigBadToyStore.
---
Related Stories:
---