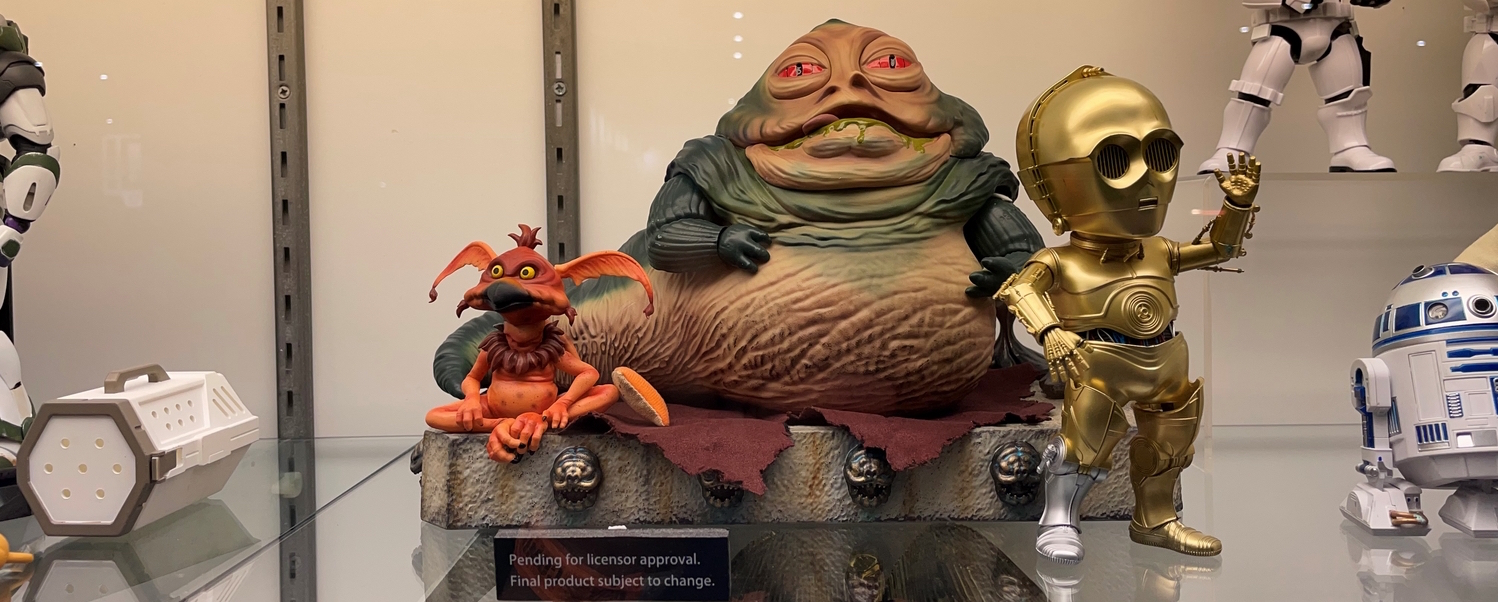 SDCC 2022: Beast Kingdom Booth
---
VIEW THE BEAST KINGDOM BOOTH HERE.

Fans of the Star Wars Egg Attack line noticed that the line disappeared right after Rogue One, cancelling many preorders for figures from the film and an amazing Luke Jedi Knight figure. Well it turns out they lost the license at the point and had to reacquire it. It was well worth the wait as they have had some amazing releases as of late and are finally getting away from helmeted characters with the release of Darth Maul and the upcoming release of Obi Wan.

There was a nice reveal in the Egg Attack Jabba's Palace three pack, which reps anticipate coming up for preorder early fall. Featuring Jabba, his dais, Salacious Crumb, and C-3PO, you'll be able to create the scene from Return of the Jedi. Also offered will be a single pack version of just Jabba, unclear if Salacious Crumb will come with the single version. The set includes the frog bowl, pillow, and blanket in addition to the dais itself, however the didn't think Lucasfilm/Disney would sign off on his pipe, so don't expect that. Otherwise this set looks pretty awesome and while pricing is not available, it wouldn't surprise us if it was in the $200 plus range given the three figures and larger scale.
---
Related Stories:
---