LEGO Shazam! Minifigure Pack-In Announced
Posted by: Jeremy on
April 14, 2020 at 07:43 PM CST
---
It's been nearly a year since the surprise appearance of 30623 Shazam! minifigure - a polybag that never appeared at retail or as part of a promotion - until now.

"Starring" the voice talents of Sean Astin (Mickey in The Goonies), Dee Bradley Baker (Klaus in American Dad and Troy Baker (Loki in Batman Unlimited), the latest addition to the Warner/LEGO/DC catalogue has been revealed.

With the shout of a word, 10-year-old Billy Batson transforms into an adult Super Hero! Join the good fight with this giant-sized LEGO® DC adventure!
It doesn't take long for Superman, Wonder Woman, Batman and the rest of the Justice League to take notice and invite the earnest do-gooder to join the team. But to become a member, Billy must reveal his true identity. While fighting off the evil Mr. Mind and Black Adam, Billy learns that he must trust others – and that nothing creates trust like helping those in need. Join the good fight with this giant-sized LEGO DC adventure!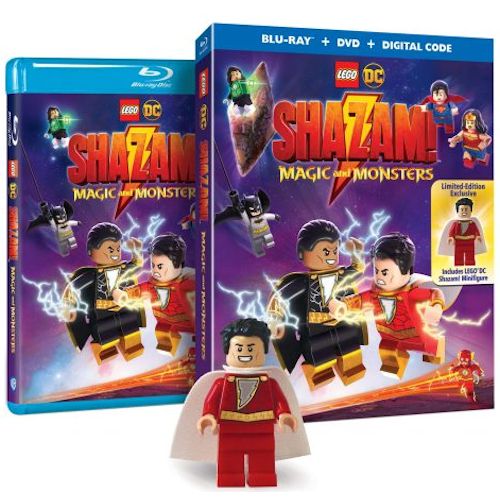 The digital version is out on April 28th for $14.99 on
Amazon.com
and the physical version (DVD/Blu-Ray plus digital code) is out on June 16th, through
Target
. You can pre-order both today to make sure you get the initial release because there's no guarantee that further production runs will include the minifigure.
---
Related Stories:
LEGO: LEGO Nintendo Entertainment System Set (71374) Review

---