Arcade1Up: Rampage Hands-On Impressions
Posted by: Nick on
December 20, 2018 at 05:57 PM CST
---
For those of you not familiar with Arcade1Up, they are the first company to produce large scale replicas of classic arcade cabinets for the mass market. This cabinets launched in September at most major retailers and have since found their way into the holiday shopping frenzy. Check out our hands-on impressions with this units to know why you should consider grabbing one for under your tree, especially when there are several promotional sales right now.

Midway Classics (Rampage Cabinet)

Initially retailing for $299 (on sale at Walmart now for $250), this amazing little unit allows you to relive the glory days of Rampage, Joust, Defender, and Gauntlet! Featuring original artwork and authentic controls it gives you that sensation of being back in the arcade and trying to 1Up your buddy's high score or just top the leader boards for bragging rights.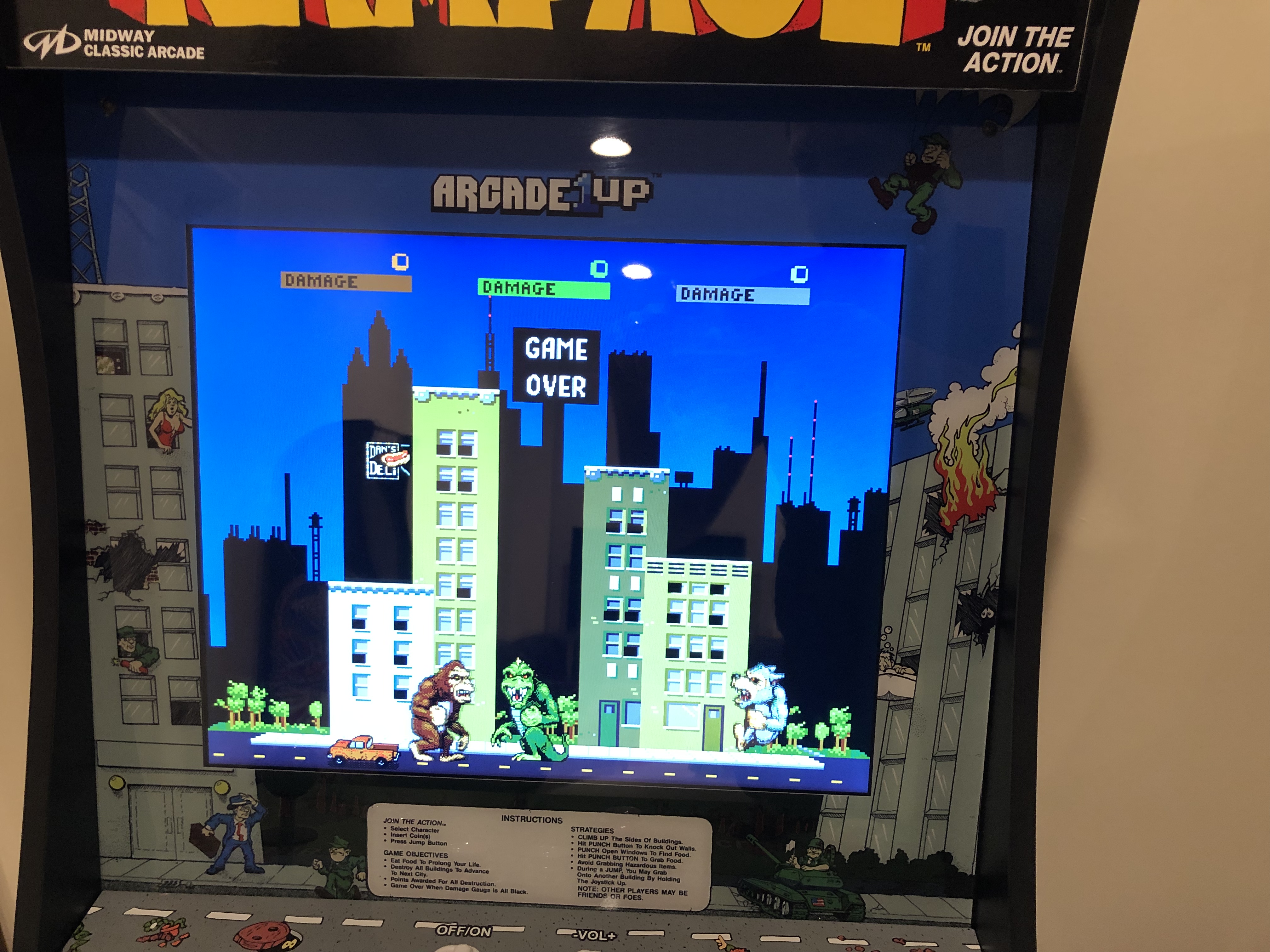 What We Love About It
The cabinet features continuous play, so no quarters needed. They included three joysticks so you can play all the Rampage characters at once. There is a good mix of games here giving you a little more value in this unit over the cabinets with just two games.
The other games also look pretty amazing on the brilliant LCD screen. It's just nice to have the opportunity to play Joust again in an arcade setting. You Ready Player One fans (book not movie) will get an extra kick out of that.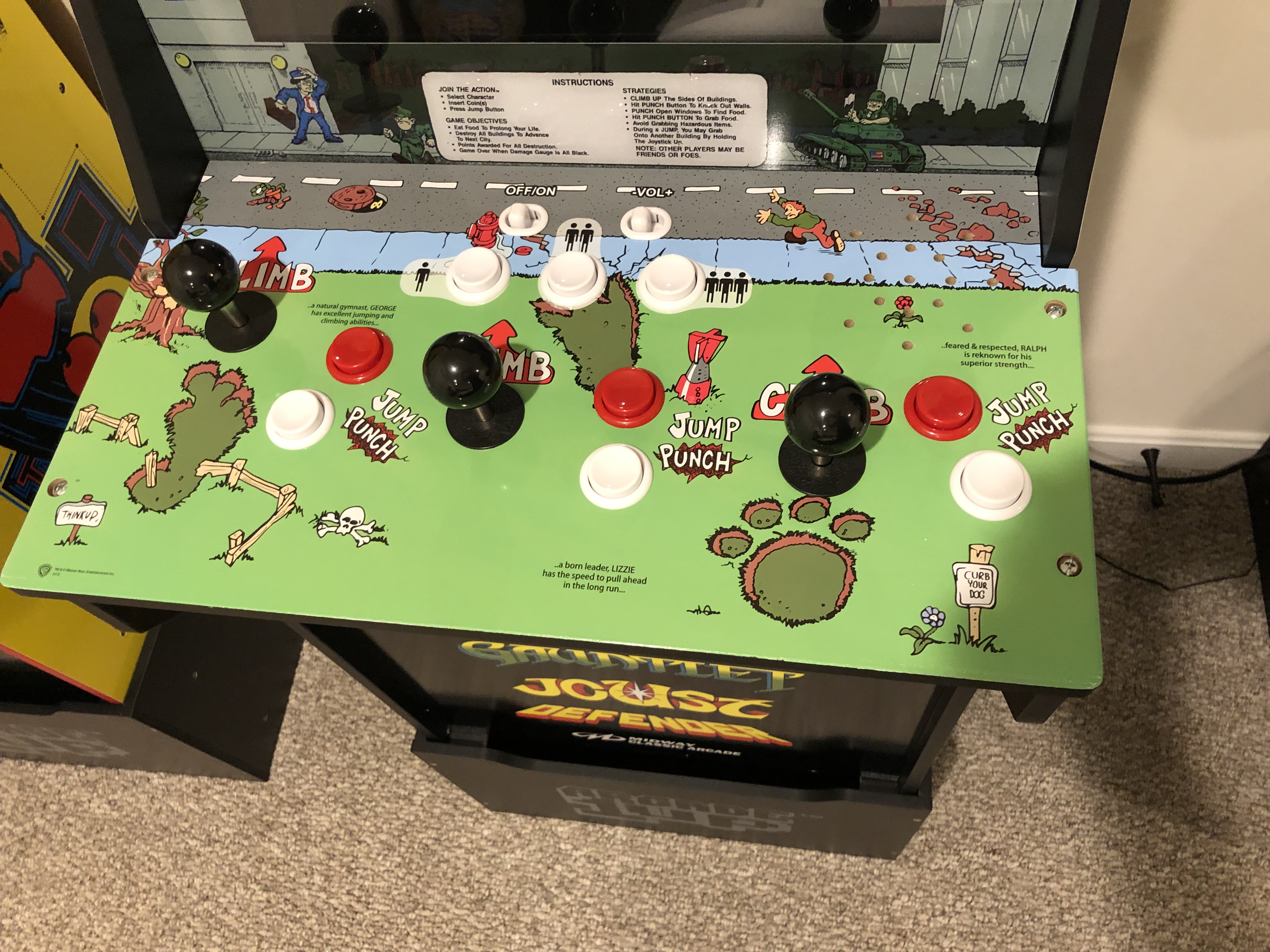 The artwork is amazing and lends that real feel sensation. As does the control scheme. The LCD screen lends bright vibrant colors and prevents the unit from weighing a ton, so you can easily move it around.
Assembly was quick and easy, about 20 minutes for an adult that has experience assembling an IKEA bookshelf. Probably and hour if you do not consider yourself handy.
What We Wish Would Improve
Biggest issue is that the smaller scale of the cabinet can make playing with three adults really tight. It is still manageable, just not as comfortable as the original unit.
The controls for Defender are just ridiculous and very difficult to manage. The control scheme is spread across the entire unit, understandable because this unit was not designed for that game specifically but still a pain.
Also confusing is why you can only play two player in Gauntlet despite having three control sticks. Not making sense why you cannot add a third player.
The only other thing that would take this over the top for us would be if the marquee lit up. Just and extra little dynamic that would lend to that arcade feel and probably be cost efficient via and LED light.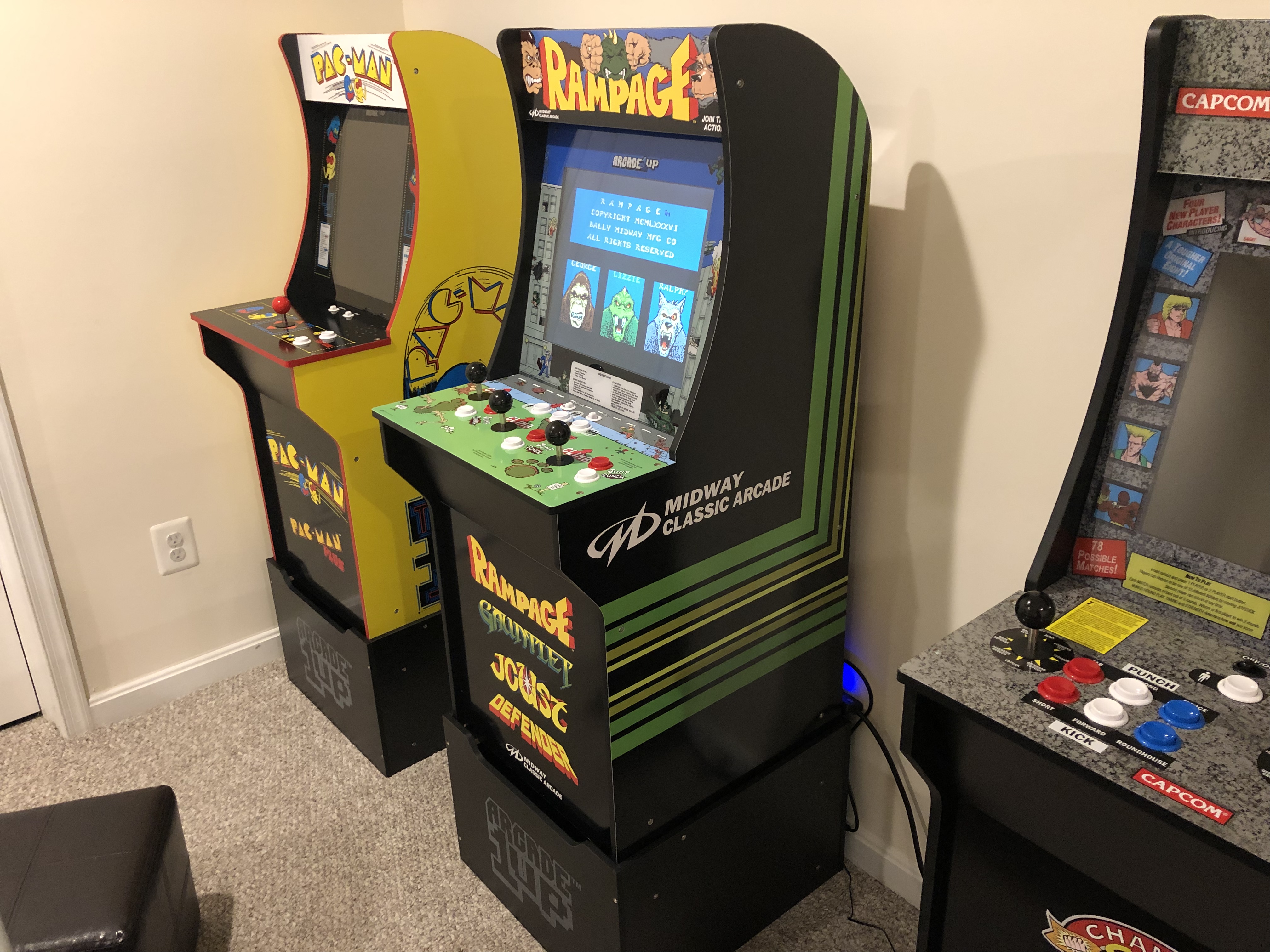 Our Recommendations
This is a must have for your at home arcade collection if you are looking to 1Up your game room. We highly recommend you purchase a riser to give the unit that extra foot of height for stand up play. These can be incredibly hard to find. We have managed to secure several through
Walmart
, which not only has the best price ($40 vice Gamestop's $50) but they get the most stock on a weekly basis. Tip: While it may not be available for online shipping, you can check to see if it is available via your local stores for pick up. I suggest playing around with the zip codes on the site to see if there is one in a neighboring town. We have found frequent shipments of large quantities to Walmart stores, so it may be easier to get in general very soon but if you see one, get it because they sell as fast as they arrive.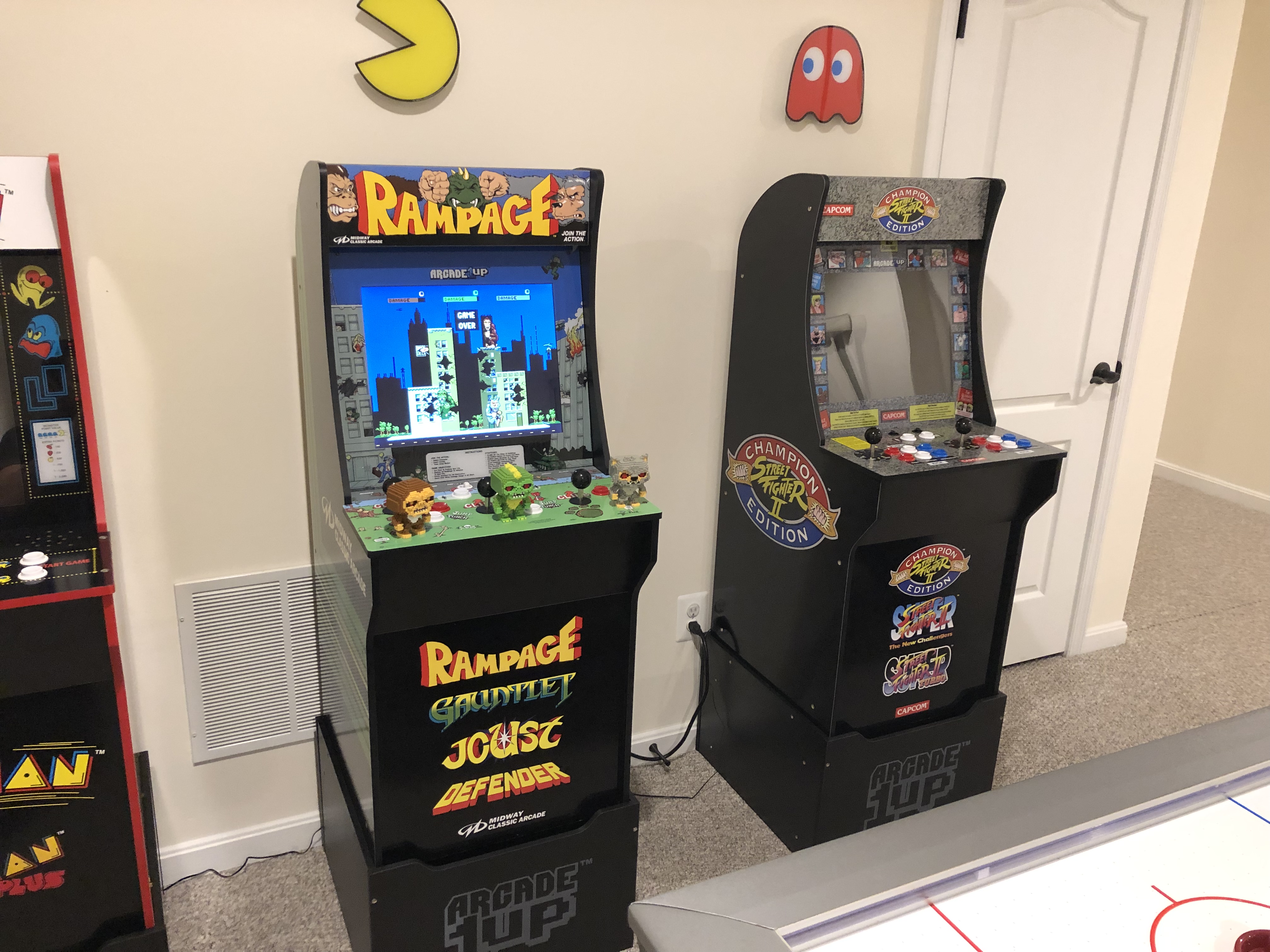 We also recommend the Walmart exclusive
Funko Pop! 8-bit Rampage three pack
. It is a fun way to add a little decor to your arcade room and celebrate your love for Rampage.
That's all for now. Check back for more reviews, next up Street Fighter 2 (Capcom Cabinet)!
---
Related Stories:
Arcade1Up: Marvel Pinball Back In Stock at GameStop
Arcade1Up: CES 2019 Reveals
Arcade1Up: New Cabinets Revealed
Arcade1Up: Street Fighter 2 Hands-On Impressions
Arcade1Up: PAC-MAN Hands-On Impressions
Arcade1Up: Galaga Hands-On Impressions

---