Posted by: Nick on
April 9, 2022 at 08:45 PM CST
VIEW THE FULL GALLERY HERE.
Gallery Dioramas are known for the friendlier price points while still giving a high quality product, but these sets take it to a whole other level. There is so much layered into the Destro base line and limited runs of this diorama of our favorite weapons dealer.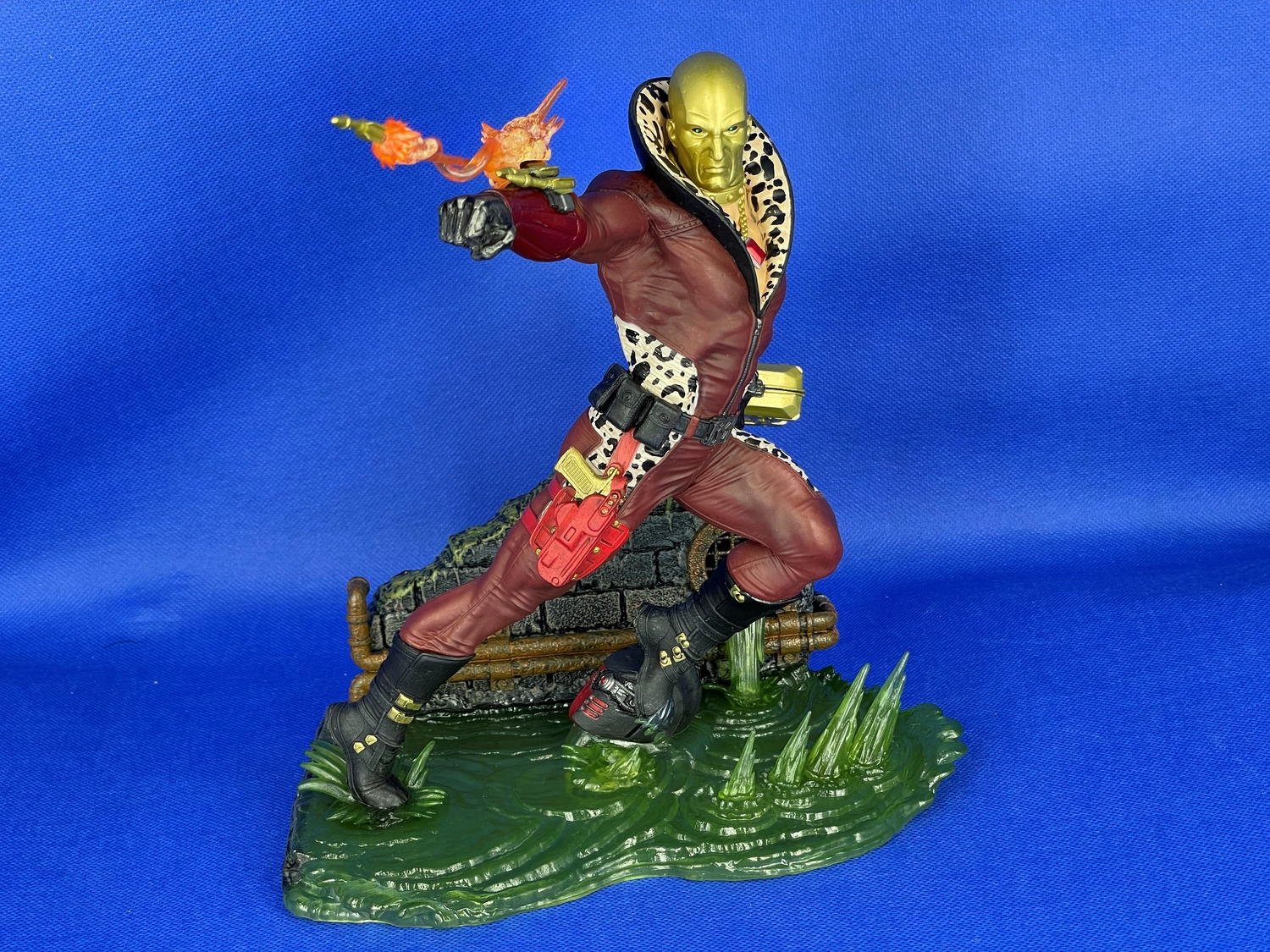 Destro is known for his distinctive chrome head, which made its debut as such in the original release of the figure and later transitioning to the dull metal look. The Profit Director figure is an homage to the later release of the figure with a gold head instead, that subsequently became paired with the "pimp daddy" outfit in 1997, eventually creating the cult favorite Profit Director Destro.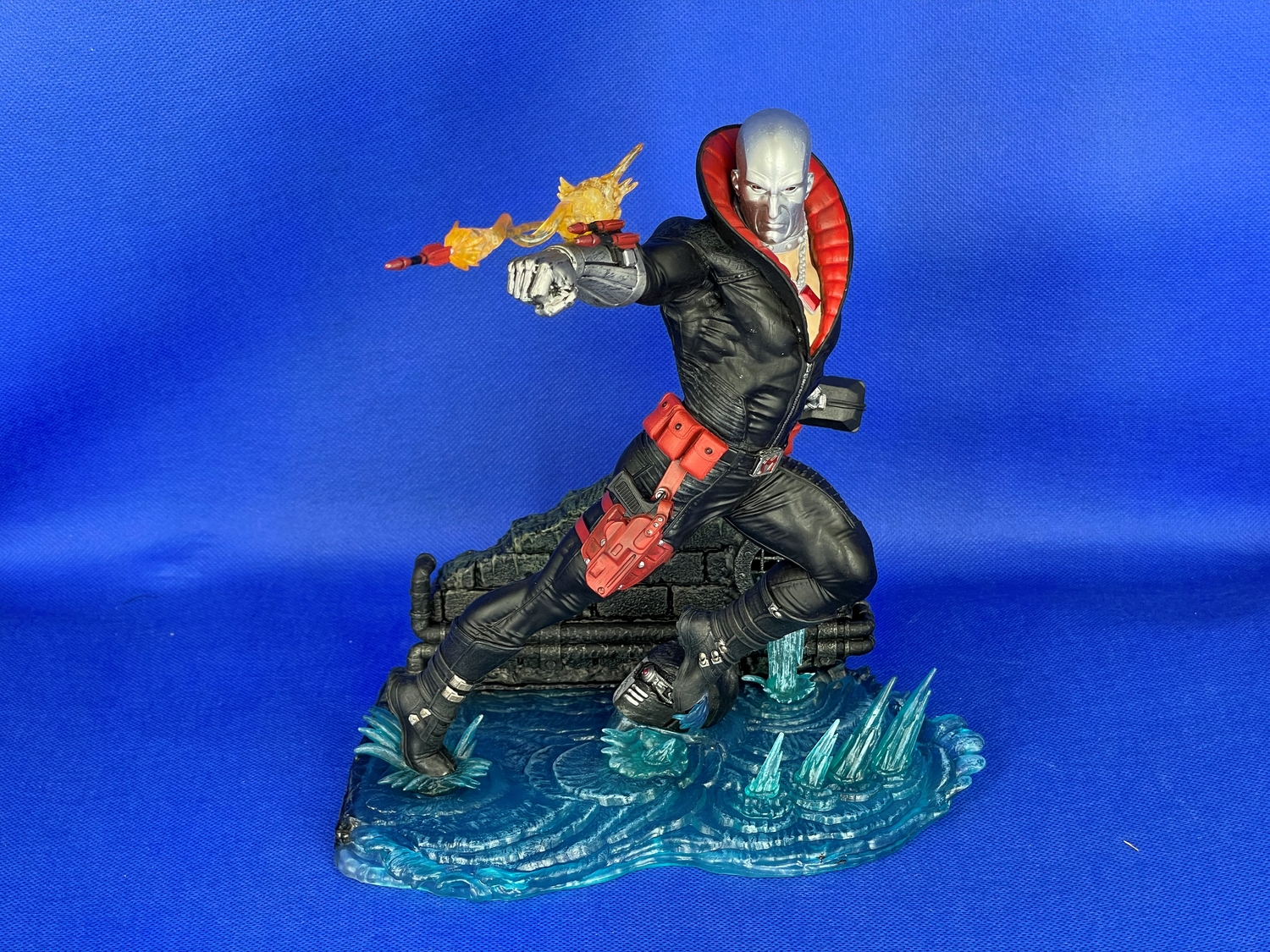 Both sets are essentially designed similar, with the same pose, base, and mold. There are just paint application differences. However, even those really set the two apart. First to say, these pieces really tell a story. Destro is featured in a sewer of some kind either taking fire and returning or ambushing an enemy. We get this great action shot of him firing off a wrist rocket toward a threat while running with the money, a common tactic we see in the show. Adding to the story, a layer of mystery in the inclusion of the B.A.T. head indicating these units that were either working with him or against him. Changing alliances even among COBRA personnel was quite common after all.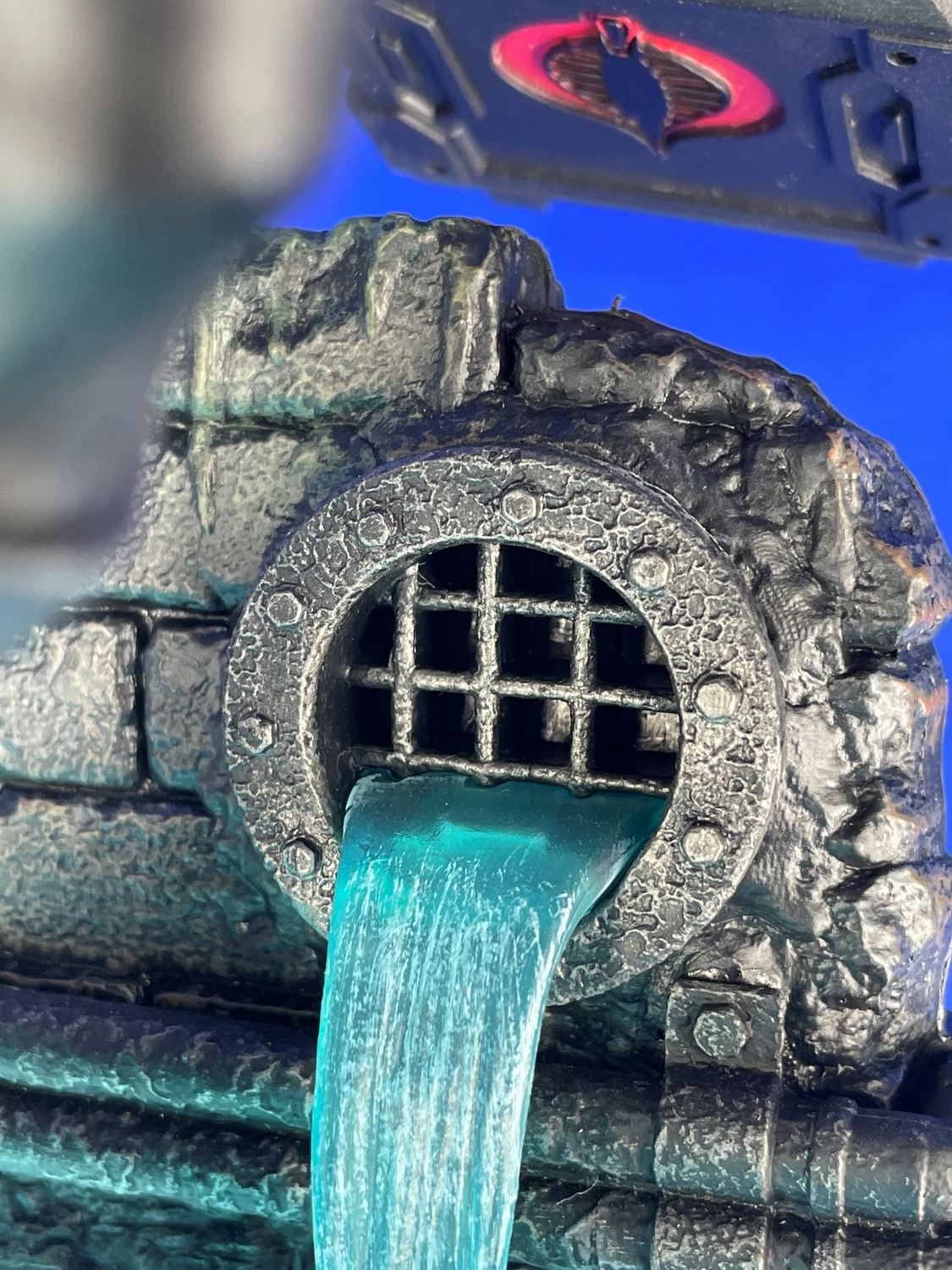 The base on this one may be the first time were we found it more impressive than the character. On the basic Destro gallery, the water looks amazing, particular the falling effect from the drain. Even better is the paint job around the pipe on the wall capturing the reflection of light off the water, adding a great layer of realism. We love the rust look on the Profit Director version along the pipes, and the more toxic looking green water, changing the location to a toxic refinery vice a sewer. However, on this version you don't get the same light reflection from the green as you do with the blue.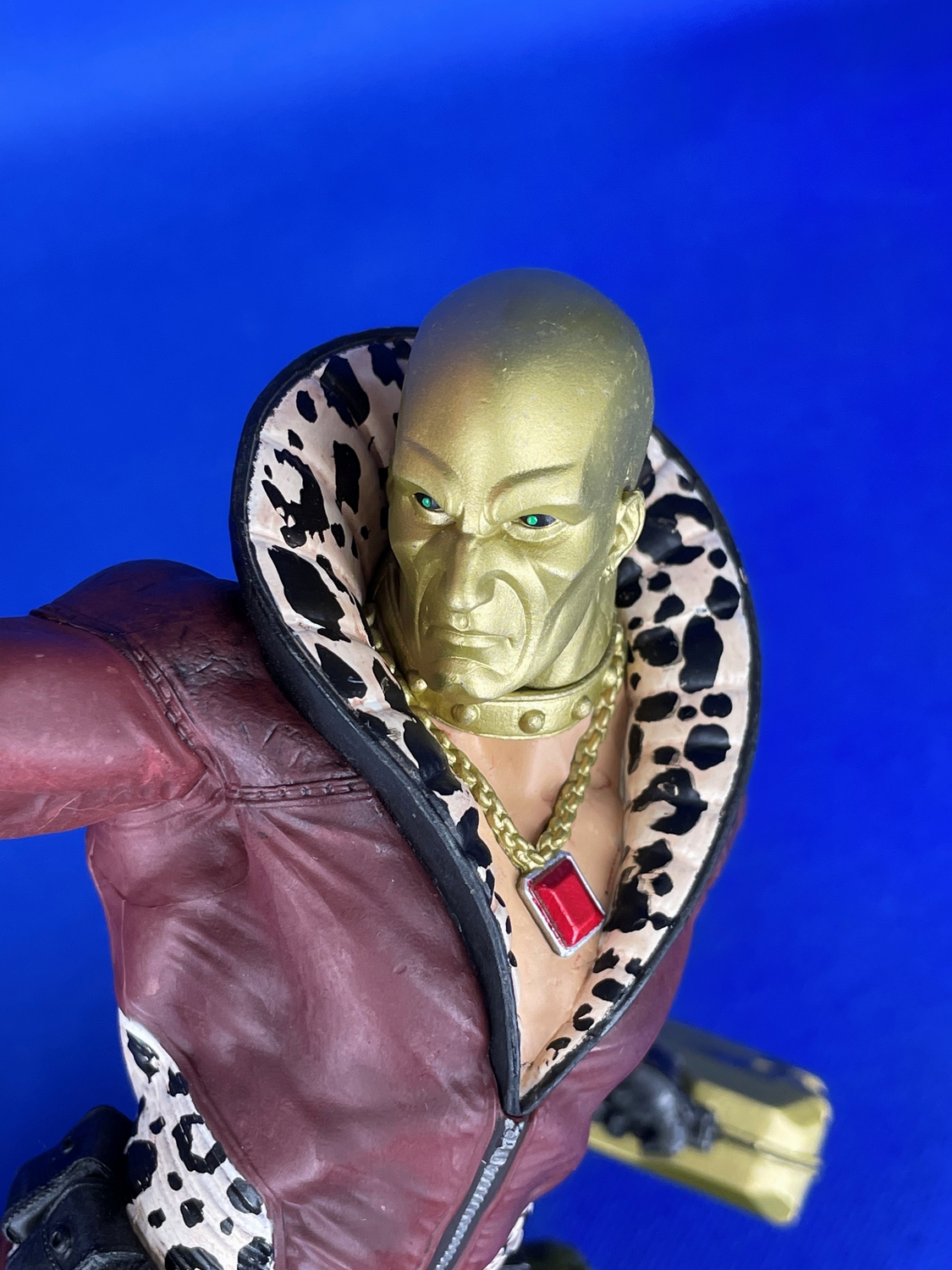 The paint applications on this as a whole are amazing. Sharp and clean lines all around. These dioramas were feeling like premium resin statues. Everything from his eyes to the zipper on his outfit to his necklace was intricately painted.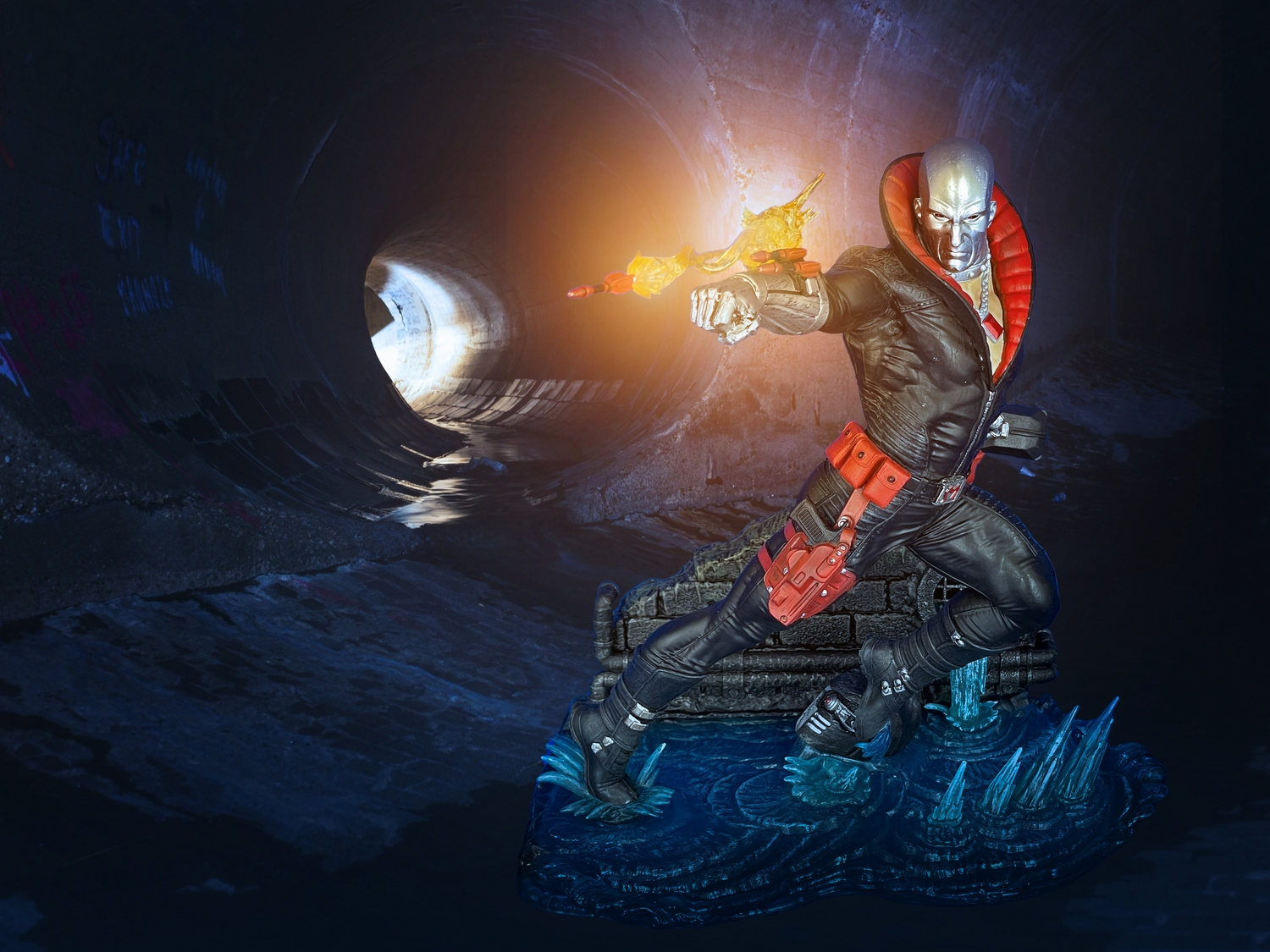 As we said, this piece is sheer amazing and a great addition to the Gallery Diorama line. We honestly can't pick a favorite between the base run and the limited run. Both have there merits, the original with the great water effect and the Profit Director will the additional amazing paint applications. Either way, we think any Joe fan will be very happy with this diorama. We just can't wait to see what is next in the Joe line for DST.