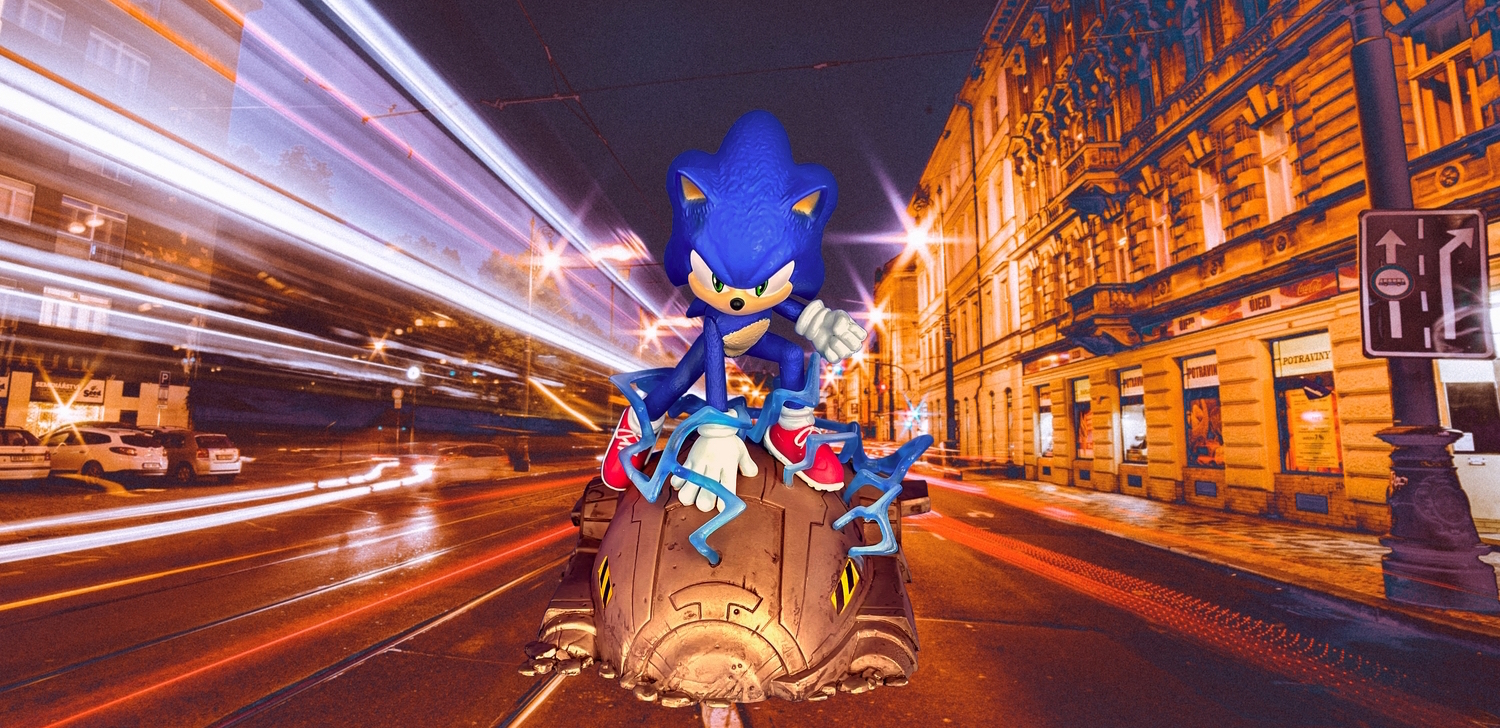 Diamond Select Toys: Sonic The Hedgehog Gallery Diorama Review
Posted by: Nick on
March 15, 2022 at 05:56 PM CST
---
VIEW THE GALLERY HERE.

SEGA! We got some hands on time with the blue blur, or blue devil as he is called in the movie, thanks to our friends at Diamond Select Toys. Check out our thoughts and some images of this awesome display piece.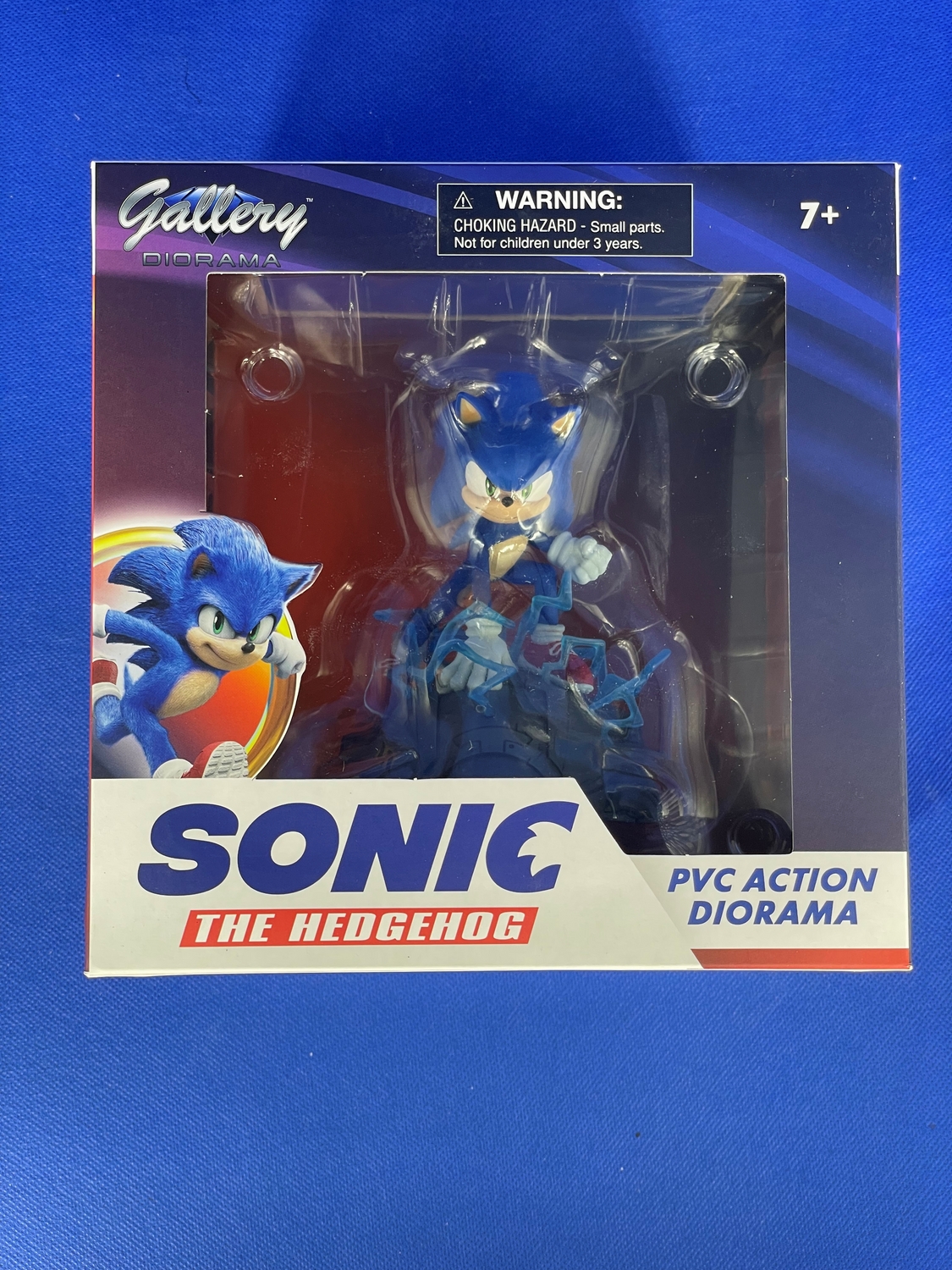 Packaging

A little colorful and featuring art from the movie, it makes us glad the Paramount went with the redesign. Faithful to his game appearance the whimsical and gregarious iconic hedgehog pops on the package. The package does not add much more to the piece but keeps a minimalist look to help with shelf space if you are a mint in box collector. This thing really shines once opened though.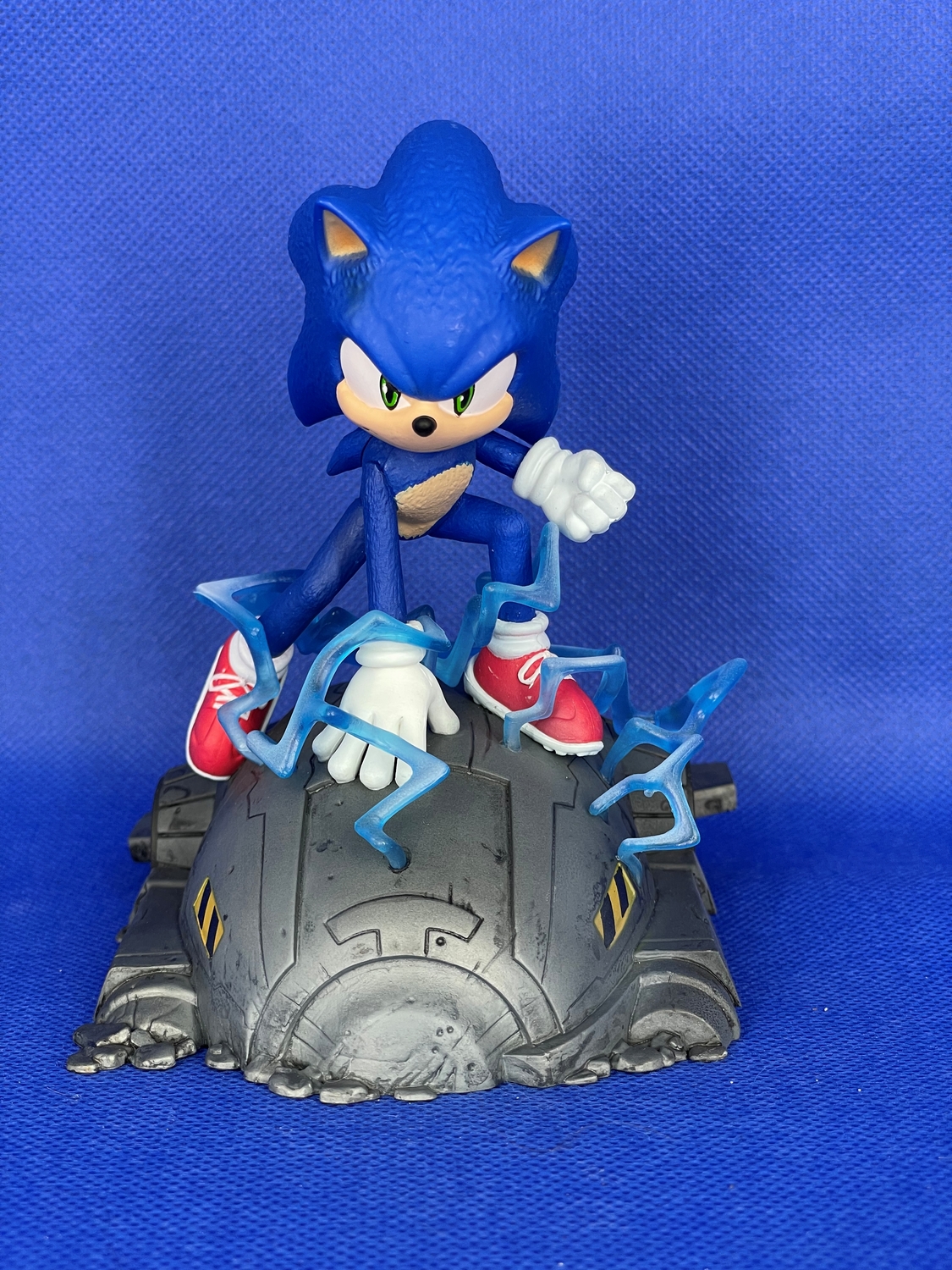 Design

Robot smashing at its finest, the mold perfectly captures sonic crushing one of Robotik's drones. At the same time some of his speed lightning can be seen engulfing the drone, giving an action sequence vibe to the overall mold.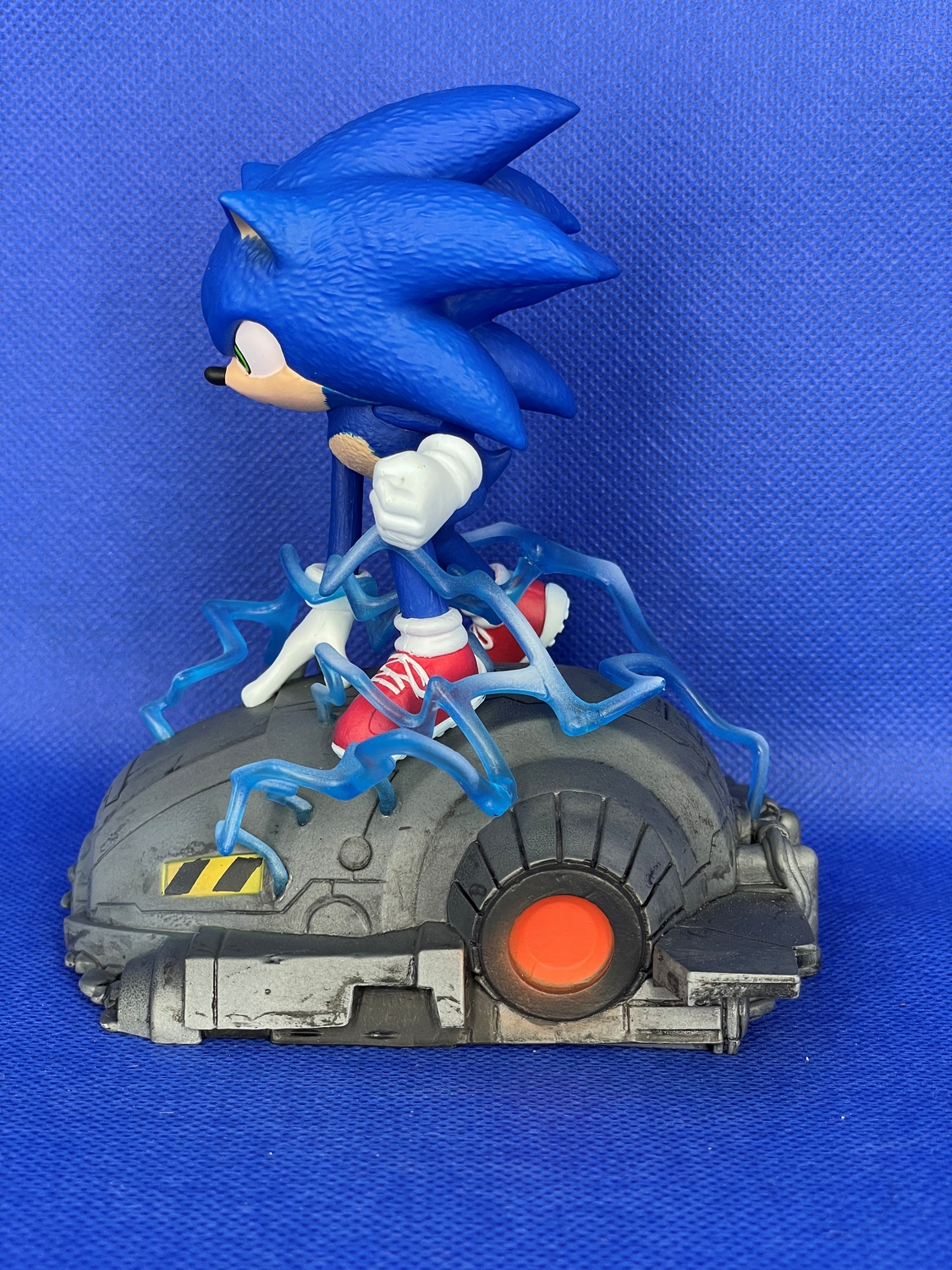 Details

Sonic looks like he just leapt right out of the game here. Every color is perfectly captured down to his bright red shoes, with detailed laces. We assume the sequence this is based on is from the end of the film, as he has those new shoes. The lighting is a brilliant translucent blue, adding additional levels to the diorama.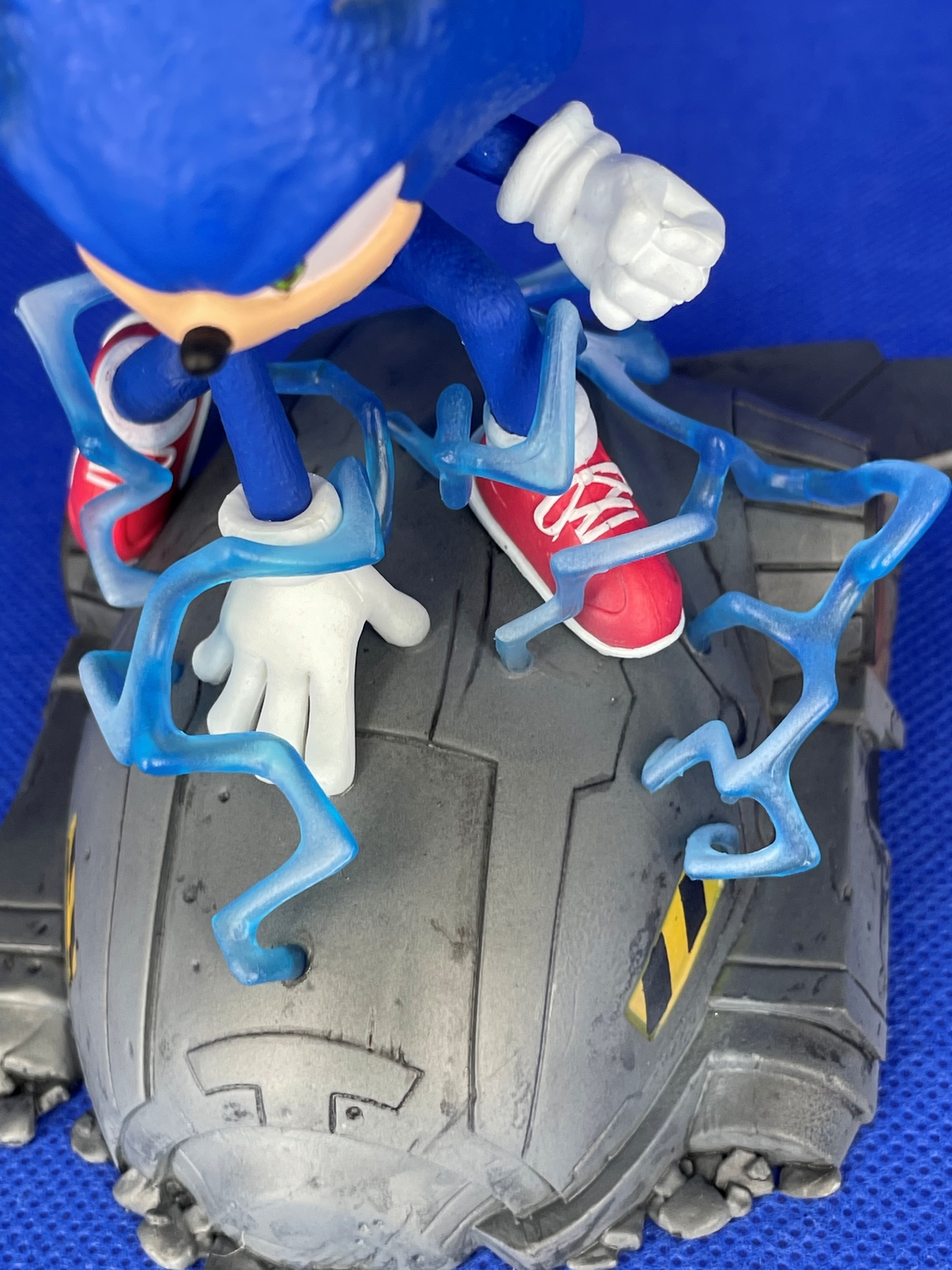 The base in these Gallery Dioramas are always as important as the character themselves, as they help tell the story. In this case the base is a drone smashed into pavement, shown with the little bits of pavement breaking underneath. This gives the appearance of a freshly squashed drone by a Sonic leaping around at top speed and about to leap to another.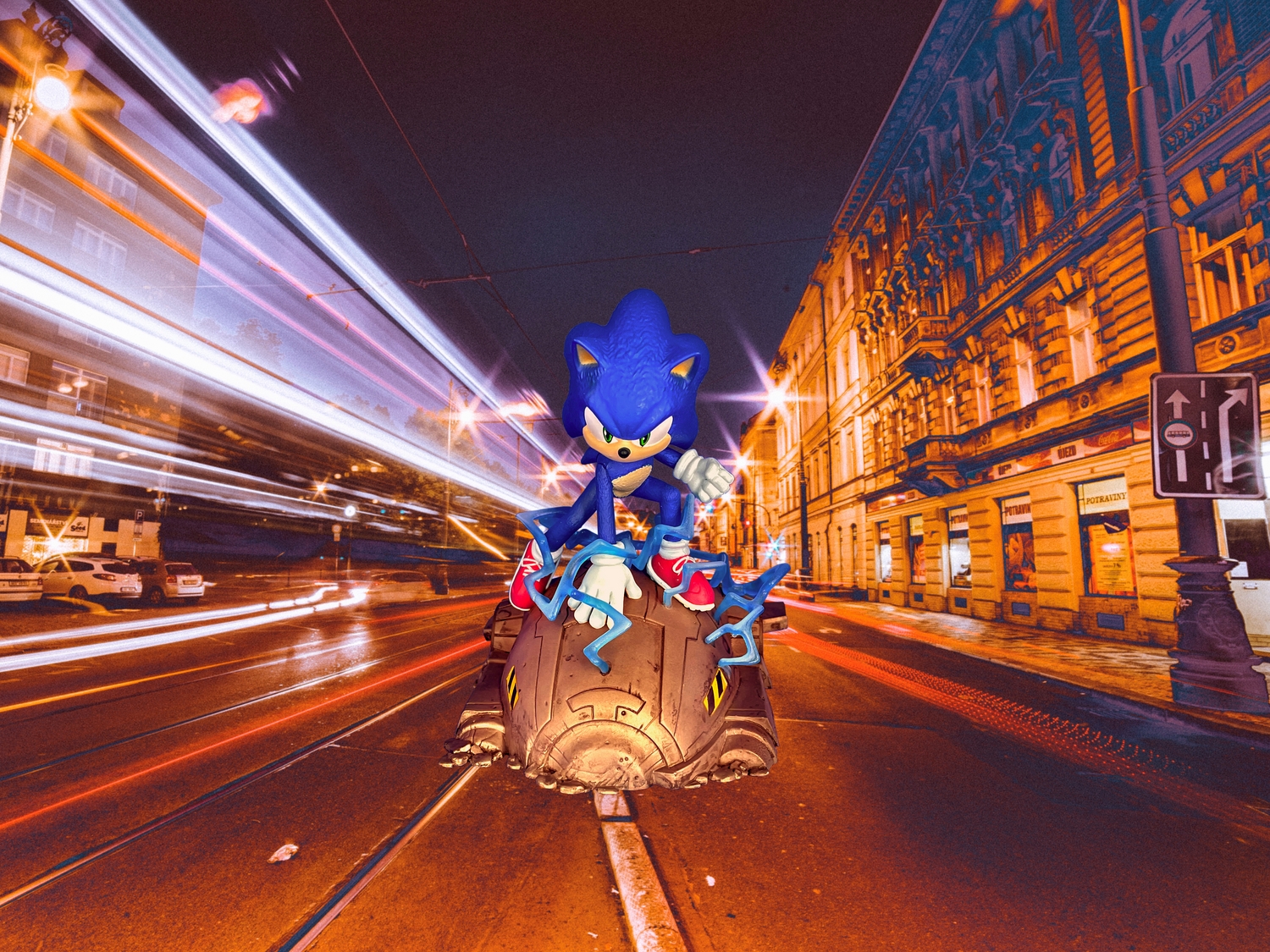 Final Thoughts

Another amazing addition to the Gallery Diorama line. Sonic a must have for fans of the series. We don't see a whole lot of memorabilia out there that perfectly captures his essence as well as this piece. Be sure to grab one yourself over at
Diamond Select Toys
or your local comic shop.
---
Related Stories:
---