Posted by: Nick on
April 27, 2022 at 08:17 PM CST
VIEW THE GALLERY HERE.
No other movie about getting sucked into a computer and having to compete and life or death video games comes close to the magic of Tron, mostly because there really aren't many options, but it still holds up well even today. Diamond Select has done an amazing job in its Tron releases capturing these classic characters in the wonderful Selects line. Let's hope we get some Lightcycles in the near future! Thank you to Diamond Select Toys for providing us with this review sample. It has recently begun hitting your local comic shops and is available for order direct from Diamond Select or from various fan channel retailers, as per the below link.
You can order your Tron Deluxe 3-Pack Here.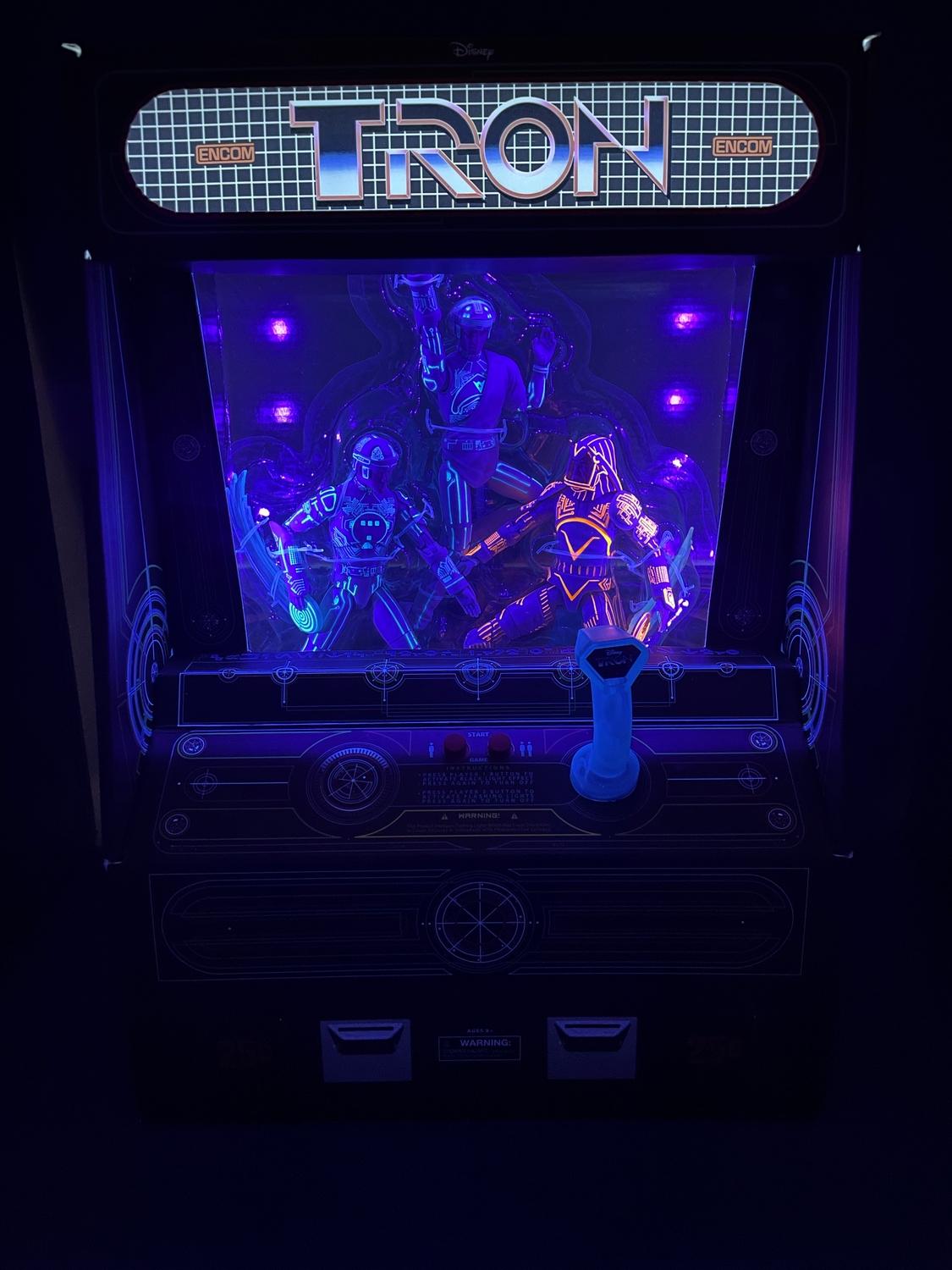 First, Tron fans are going to love this set. More than just a sum of its parts every aspect of this 3-pack is enhanced over the baseline releases. Starting with the packaging which is simply amazing. Inspired by the classic Tron arcade cabinet, including a light up marquee, flight stick, and blacklight detailing, this thing displays beautiful. It includes two options for the light scheme including a steady blacklight and alternating, pulsing light (I'll call it the rave light). What's more if you do take the characters out of the package, they can be put back in and displayed again. This set makes for an amazing display piece on your shelf or in your game room.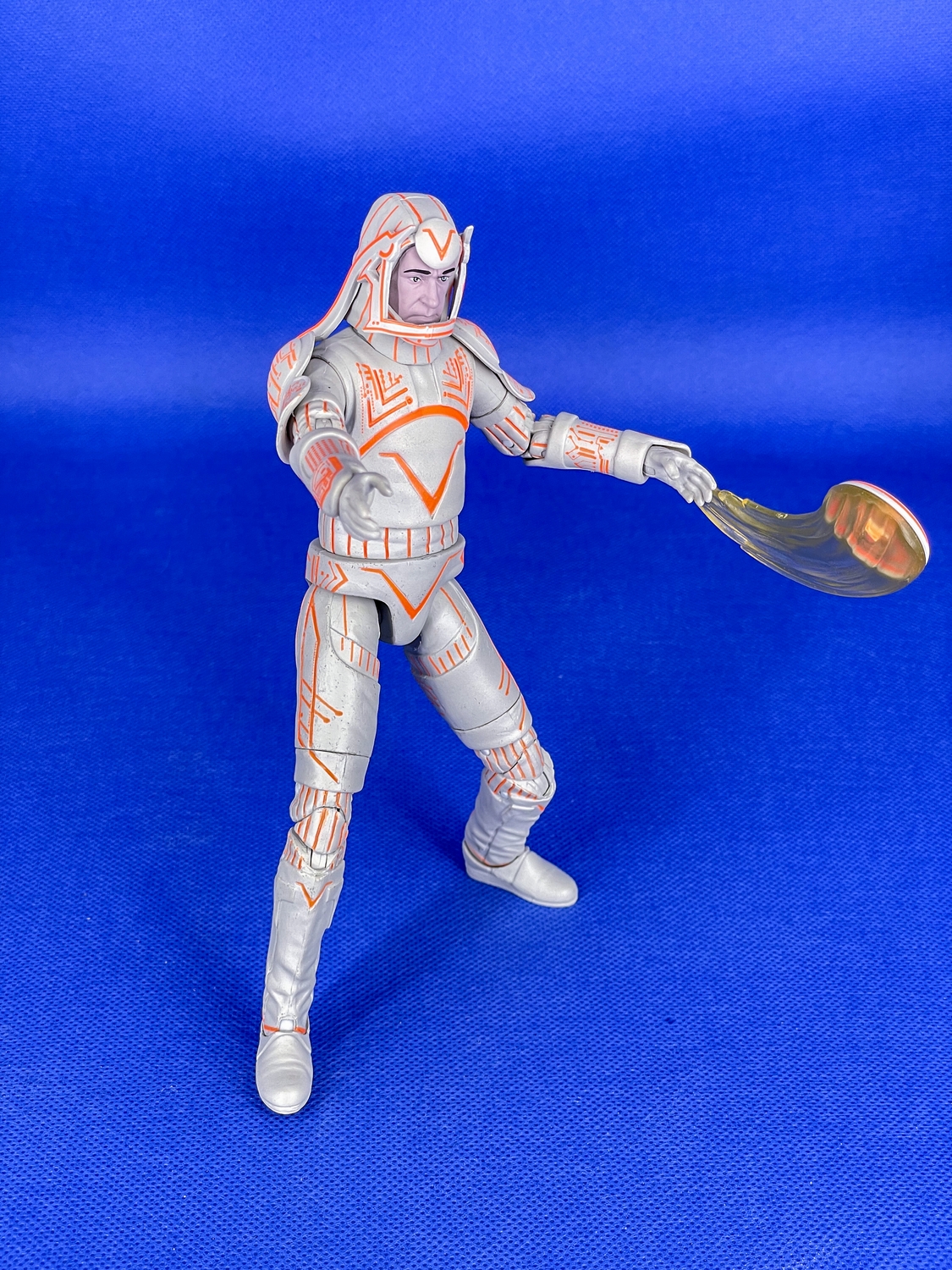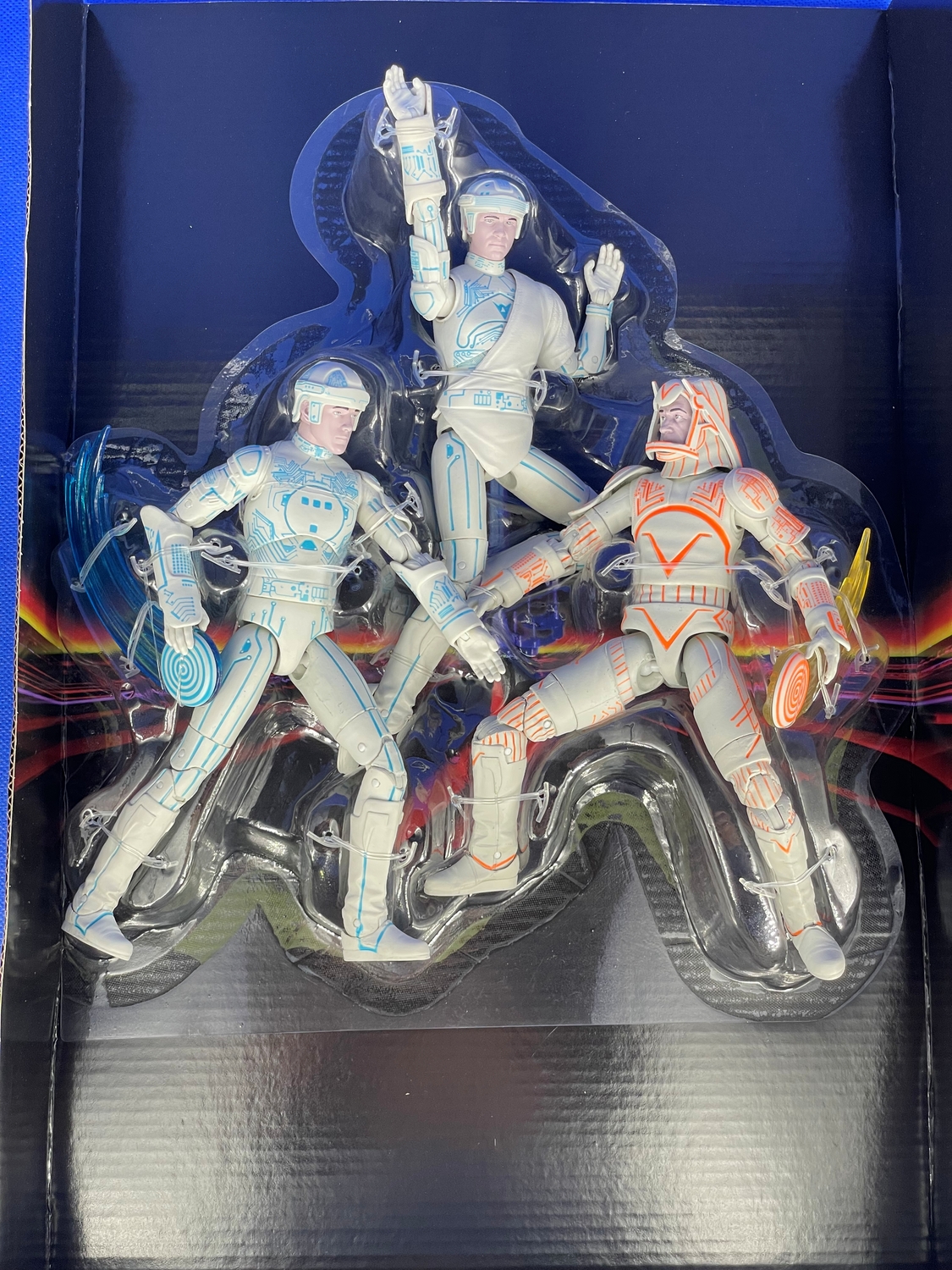 As with the baseline figures, these guys do the Selects line proud. Super detailed and with amazing likeness, they stand out as something worth more than their price point. You'll get the whole set including Flynn, Sark, and Tron. As with the other figures, there is tons of articulation and great poseability. It was a little tricky to get the discs to stay in the hands and the ones on the back would fall if subject to a jolt but that could vary from sample to sample. The difference here is that Sark and Tron contain an extra disc with a motion action effect. The figures hold the same color scheme to the baseline releases except for Flynn who is now in a blue scheme vice the infiltrator scheme. The addition of the phosphorescent paint scheme really makes the figures pop under the blacklight and renders them closer to their onscreen counterparts.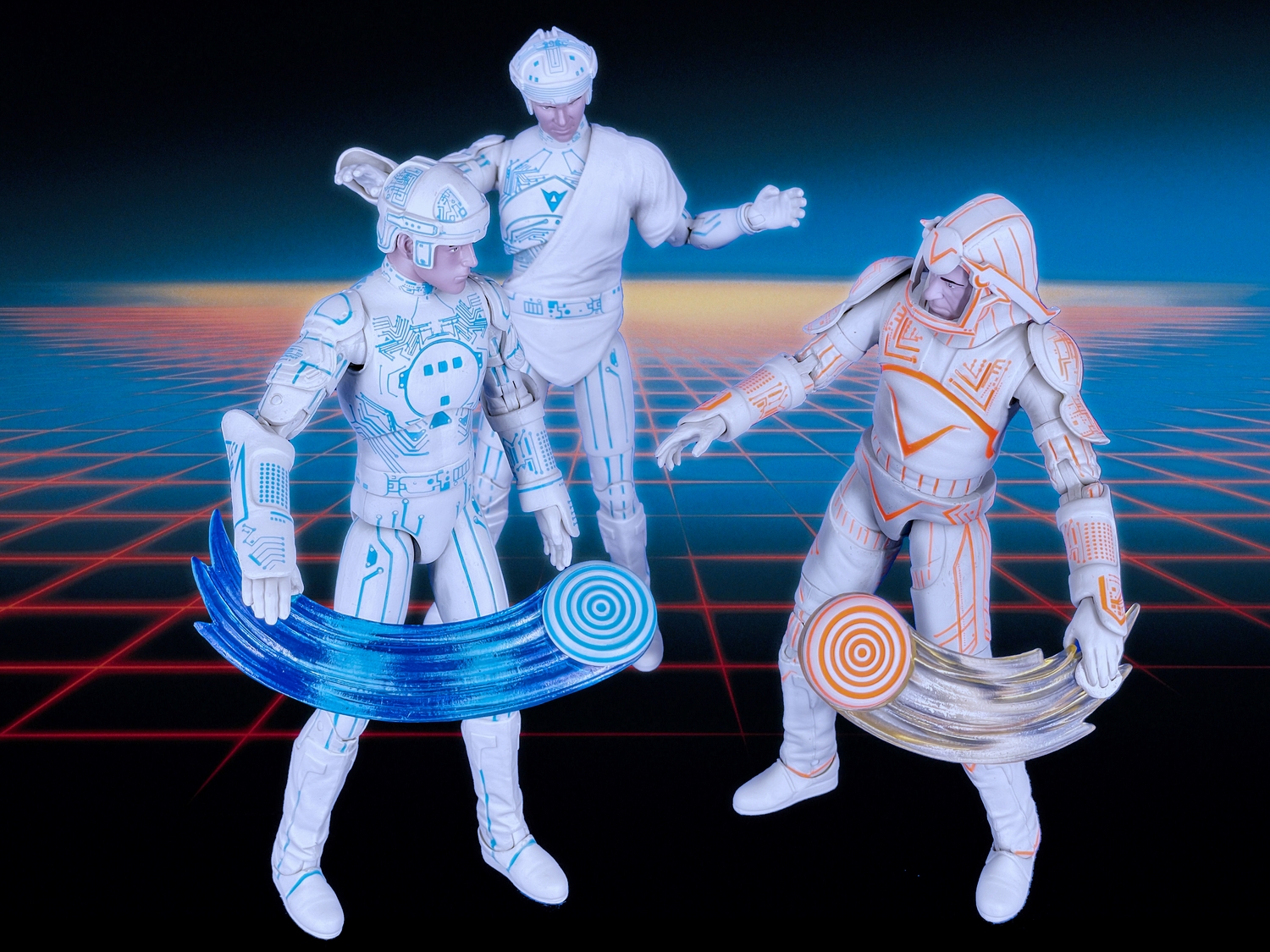 Altogether this is a great set. We would have appreciated some stands and a way to slot the discs into the hands. Other than that we see this set as the ultimate version of the Tron Selects figures. The backlighting function and packaging will provide Tron and arcade fans with an amazing display piece. Alternatively you could build your own Grid and display these figures in a blacklight environment for an amazing diorama. This set was definitely worth the wait and definitely worthy of any Tron fan to include in their collection.