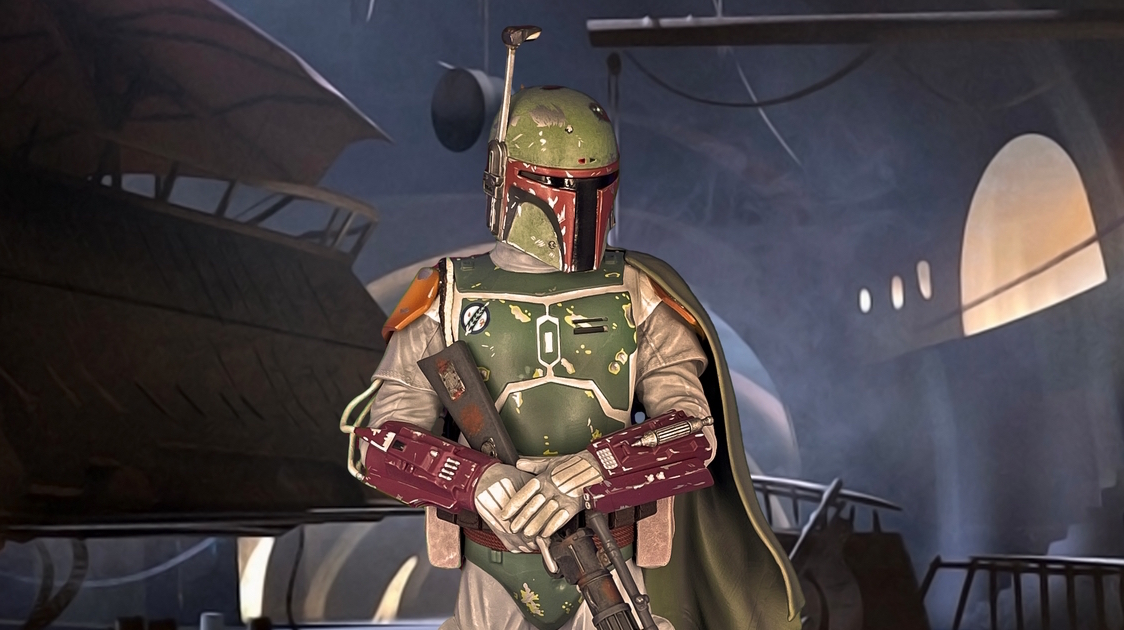 Gentle Giant: Boba Fett (Return of the Jedi) Milestone Statue Review
Posted by: Nick on
March 16, 2022 at 08:12 PM CST
---
VIEW THE GALLERY HERE.

Thanks to our friends at Diamond Select Toys, we got the privilege to review the amazing Boba Fett (ROTJ) Milestone Statue. This really is an amazing piece and a must have for any fan of the Fett man!



Packaging

Clad in a simple and elegant black box, Boba Fett stands tall center stage in the well known Milestones box work. The back features a screen test shot of Boba Fett in his ROTJ armor with the proper coloring. The style of the Milestones packaging is simple and elegant, drawing attention to the product and not the box because, this is meant to be opened and displayed.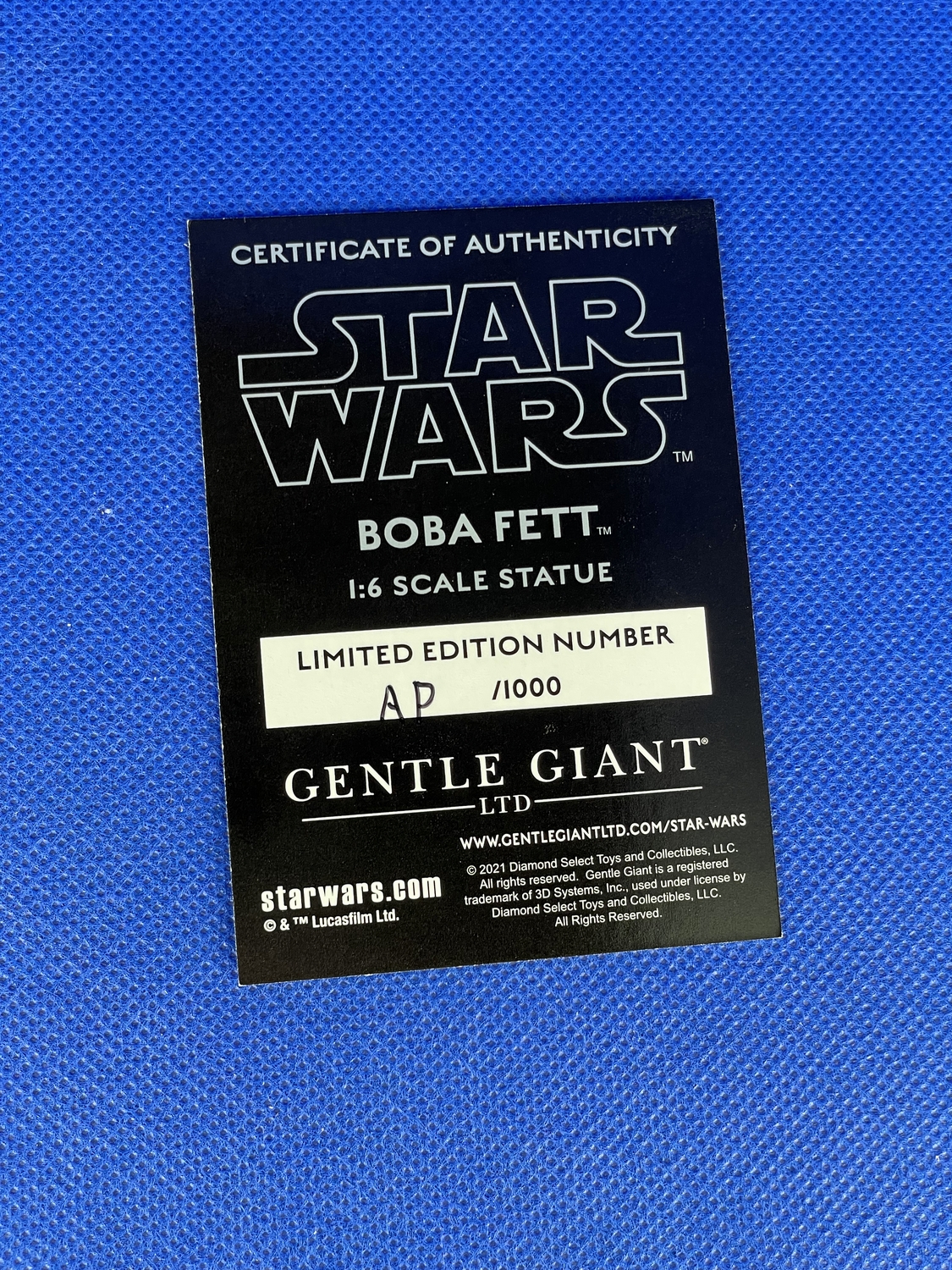 Immediately upon opening the box, you are greeted with the familiar numbering card/certificate of authenticity for the unique sequence of your piece. The item is well packed in styrofoam and custom fitted. There is a little pillow under the extended arm and gun to prevent any breakage during shipping or storage. Additionally, the base is separated to help minimize the space.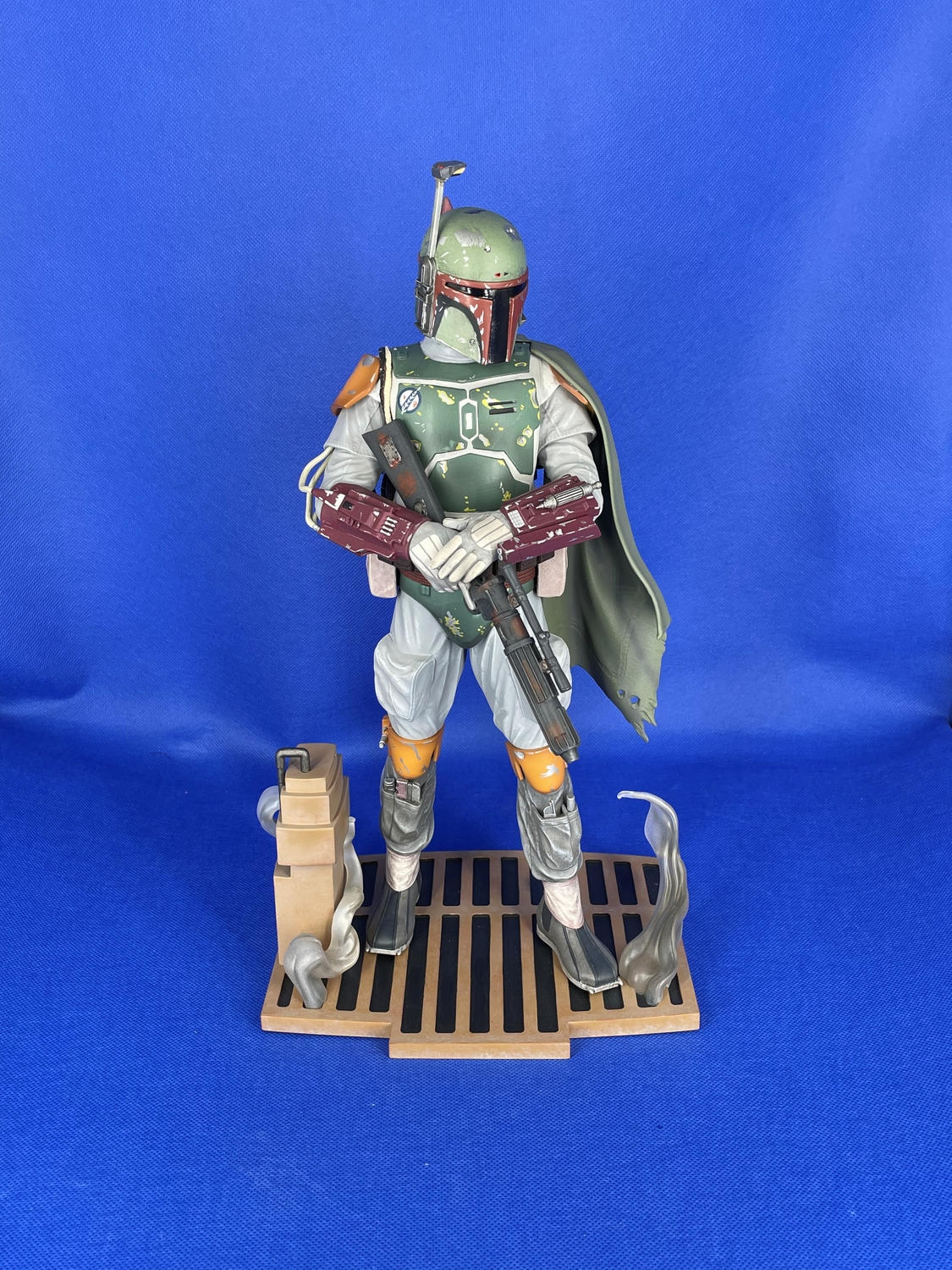 Design

Rocking his silent, intimidating and just simply badass look, Boba stands tall basking in his triumph in Jabba's Palace. His stance gives off this sort of relaxed readiness, where he is not in an action pose but it is clear he is ready to react at a moments notice. Harking back to the moment he went from chill to engaged when Boushh showed up with her thermal detonator.

Details

This is really an amazing piece of one of the most popular Star Wars characters, especially when judged in terms of popularity to screen time. Nothing is lost here; the weathering on the armor, the iconic dent on the helmet, the glare on the visor, the gorgeous coloring on his backpack. You are going to be impressed with this. The tools on his shin pockets especially pop and feature a lot of depth giving the illusion that they are removable. Even the rifle has excellent weathering and rusting from years of faithful use. Also of mention, the cape is draped in a manner giving the appearance of a slight draft, which we imagine Jabba's Palace would have many of those.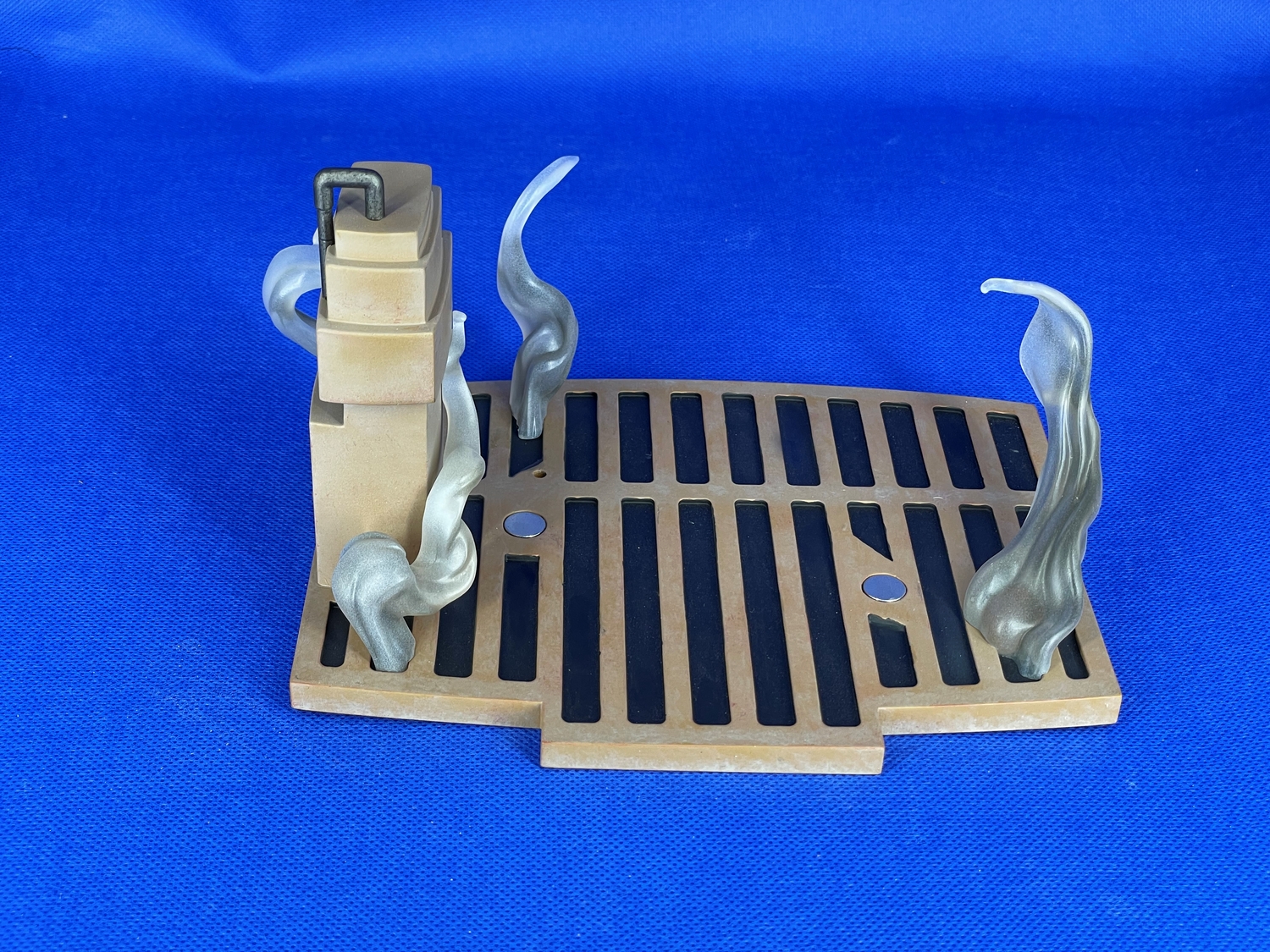 With any great piece from Diamond Select Toys, the base is as important as the rest of it. There is always a piece of story that it tells, and this is no different. Functionally yes, it securely holds the piece with a nice peg and magnetic lock system. The really beauty is how it creates this seedy, dank type if dynamic we'd expect one to find in Jabba's Palace. Featuring a vent with some plumes of air/steam emanating around Fett and a piece of machinery, it really sets the stage for a seasoned hunter in his element of danger.

Final Thoughts

This piece is remarkably beautiful. The colors are brilliant, the details are intricate, and the presence is commanding. We've seem many Fett statues over the year but this 1:6 scale Milestone really stands tall as one of the best. We cannot emphasize enough just how gorgeous this piece is in a display, office shelf, or front and center on your desk. We can only hope we get a Boba statue this gorgeous from his updated look in the Book of Boba Fett series. A lot of love went into this piece, so if you are up for hunting this bounty, make sure you get yours soon before its gone.
You can order yours here from Gentle Giant.
---
Related Stories:
---