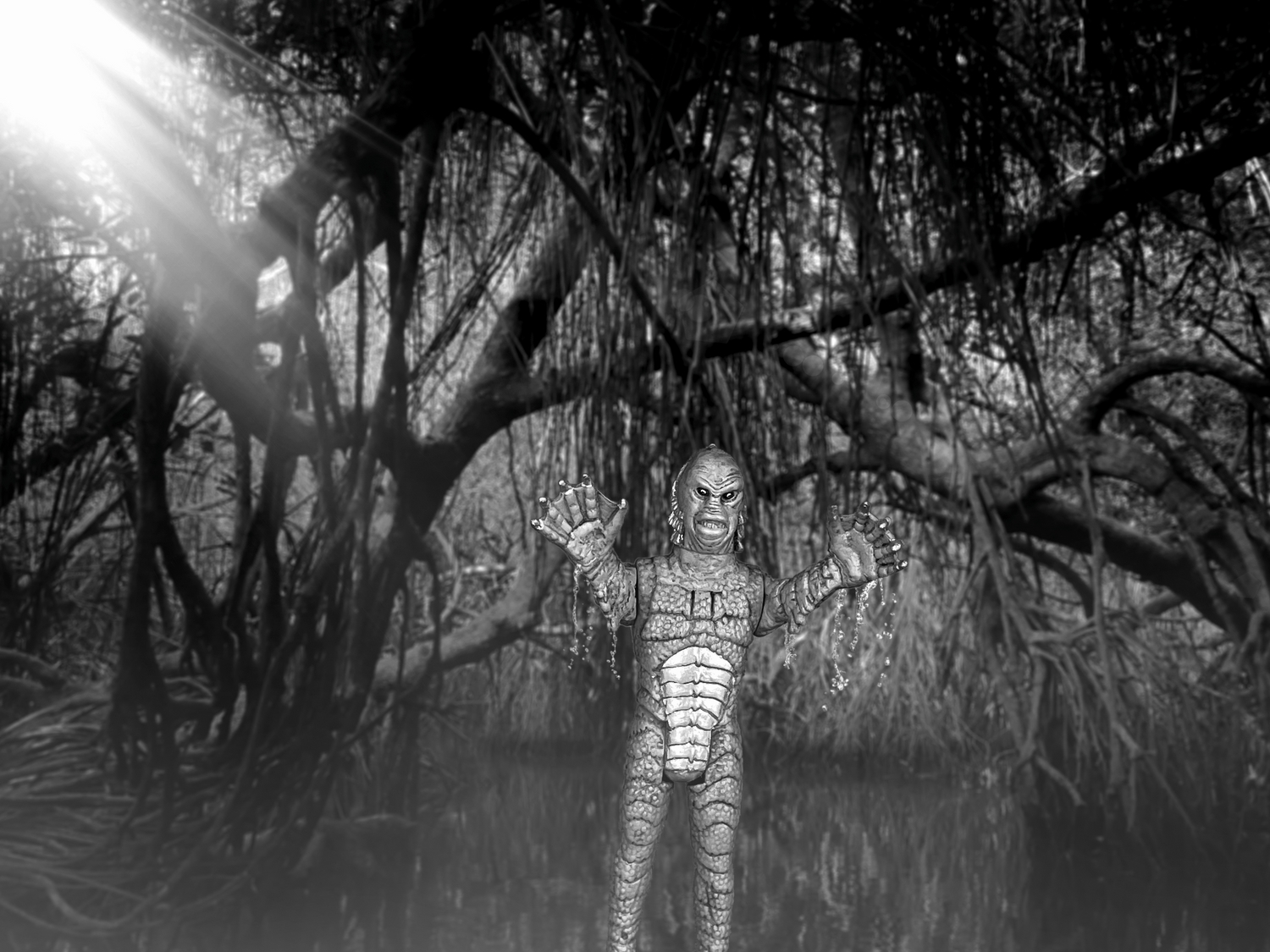 Super7: Creature From The Black Lagoon Silver Screen ReAction Figure Review
Posted by: Nick on
October 15, 2021 at 12:00 AM CST
---
VIEW THE GALLERY HERE.

Order yours from BigBadToyStore.



Creature From The Black Lagoon (Silver Screen) ReAction Figure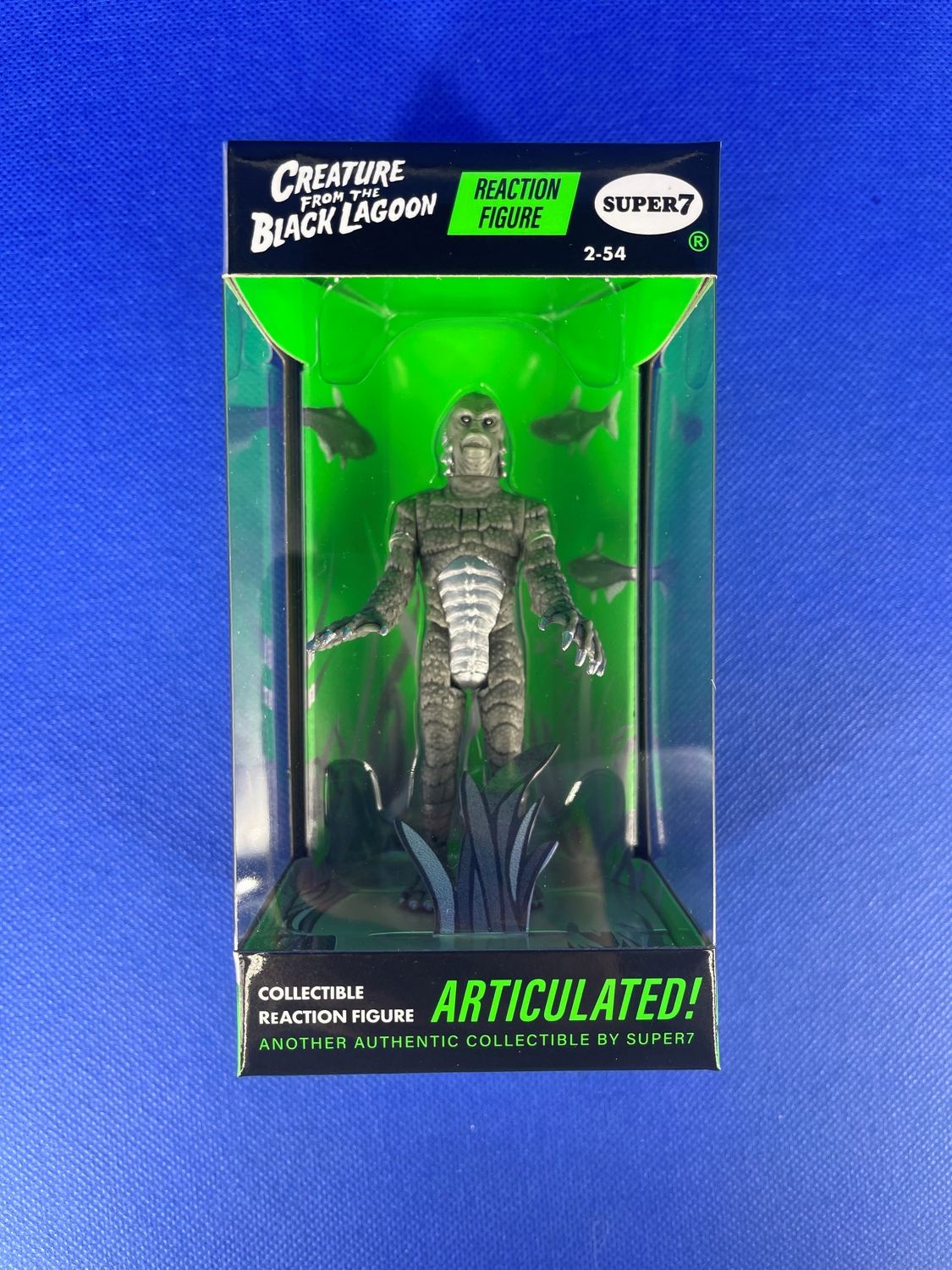 We are big fans of Universal Monsters and are always looking for something unique to capture our fan love. Based on the 1954 classic, the Creature makes an excellent debut in a silver screen color scheme as a ReAction figure. Even upon first seeing it, you can see that the figure displayed in the box makes an amazing display piece, providing a little bit of scenery and dimension with the seaweed in the foreground. We love displaying this just as much in the box we do out.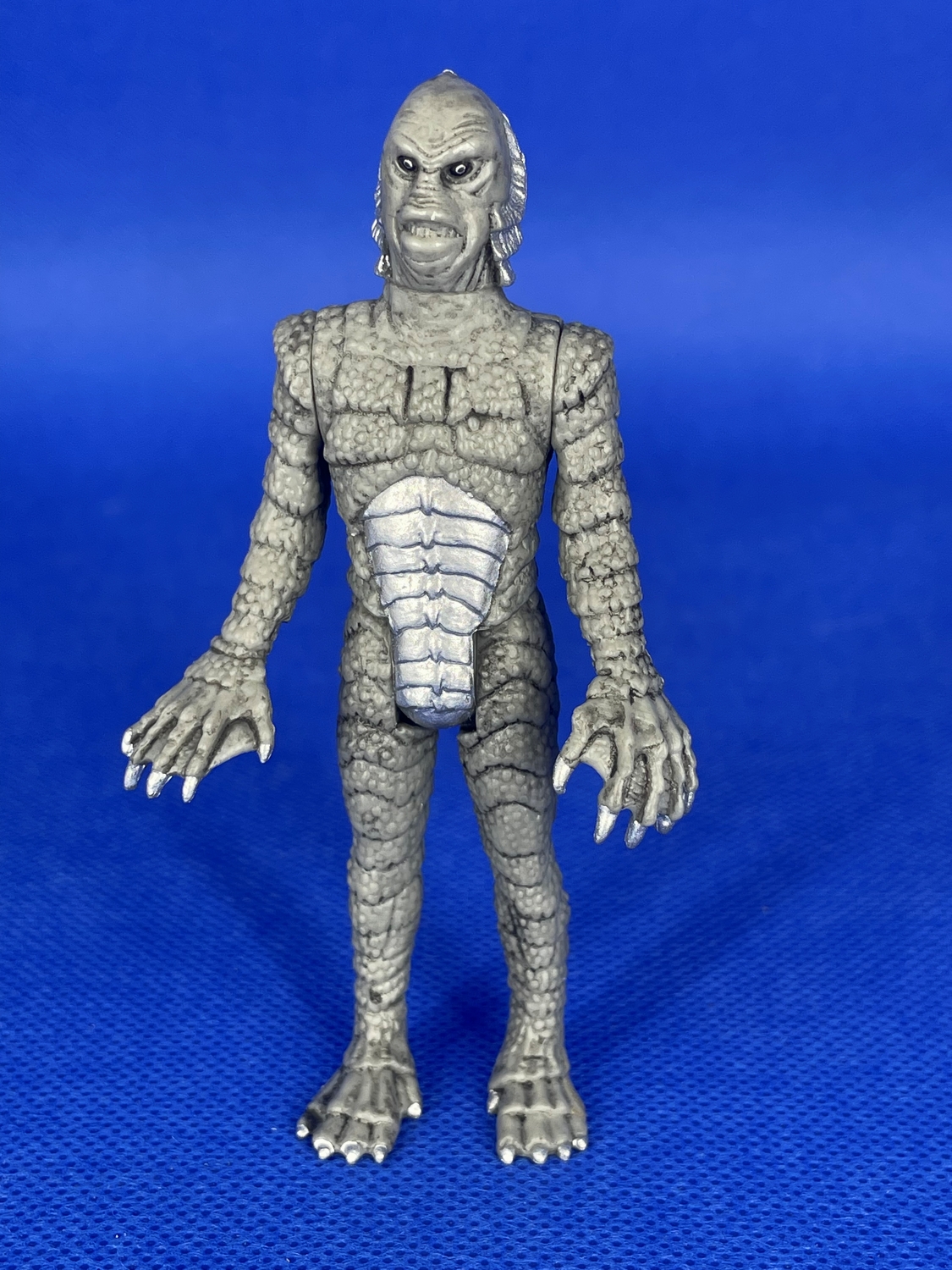 As with other ReAction figures, the Creature has five points of articulation. There are no accessories included other than his monster hands and desire to slowly strangle people. The figure captures the creatures menacing facial expression and lurching hand gestures, allowing you to create a menacing scene on your desk or in your home collectible space.
As with other ReAction figures, we love the vintage aesthetic. Not only do these figures make for a solid monster figure but they give you that sense of nostalgia. If you are a Universal Monster fan, you're sure to appreciate this guy. You can still get it at BBTS, follow the link above and you can locate it with a simple search. If you are reading this on 15 October, then you can also find more Universal Monsters as part of Super7's Boodega on their site.
---
Related Stories:
---