Super Impulse: Toy Fair 2020 Preview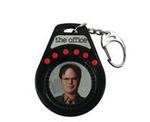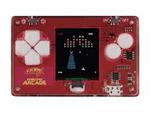 World's Smallest

Micro Action Figures

New 2020 licenses include Dungeons & Dragons, Masters of the Universe, Marty Abrams Presents Mego Horror Assortment and TMNT assortments

Magic: The Gathering Jace vs. Vraska

This uniquely collectible card game is now available in the world's smallest size ever. The game draws on popular fantasy themes and requires both chance and skill to defeat opponents in one-on-one battles.


World's Coolest Talking Keychains

The Office Talking Keychains

Featuring inspirational quotes from the one and only Michael Scott, Stanley, Kevin and Creed. The Dwight Talking Keychain includes six classic phrases from your favorite Assistant to the Regional Manager, Dwight Schrute!


Parks and Recreation Talking Keychain

The absurd antics and inner workings of the Parks and Recreation Department of Pawnee, Indiana captured the hearts of fans everywhere! Now fans can enjoy six classic phases from your favorite Parks and Rec characters Leslie Knope, Ron, April, Andy, and Tom!


Games and Puzzles

Furpinator

Follow the sounds of Buurps and Faarts; replicate the sounds to score! The longer you last, the faster it plays and the higher you score. Memory skills, fast reactions and a sense of humor required!

Rubik's Revolution

Rubik's Revolution offers six fast-paced, electronic games including LIGHT SPEED, in one device! Features include sounds, lights, and various skill levels that will keep you playing for hours! Rubik's Revolution is both a one player and multiplayer game best for ages 5 to 105!

Micro Arcade

New releases for 2020 include Galaga, Dig Dug, and Atari Combo Series 3 which features Millipede, Combat, and one surprise bonus game!


Boardwalk Arcade Pop-A-Shot

Play the ultimate basketball arcade game electronically and enjoy authentic Pop-A-Shot video play. It takes skill and speed to score high points as you race against the clock!